The Aracoma Hotel
Introduction
The Aracoma Hotel was a historic building in southern West Virginia. It was the most historical building in Logan County. Sadly, it came to an end in 2010 after a fire devastated destroyed the hotel. Many visitors stayed there, and the hotel played a key part in the Mine Wars in the 1920s in the southern coalfields.
Images
Photo taken of the Aracoma Hotel.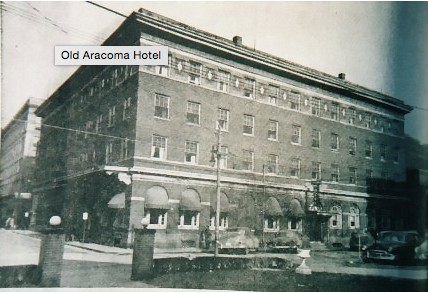 Hotel fire photo credit - Beckie Beckett (facebook)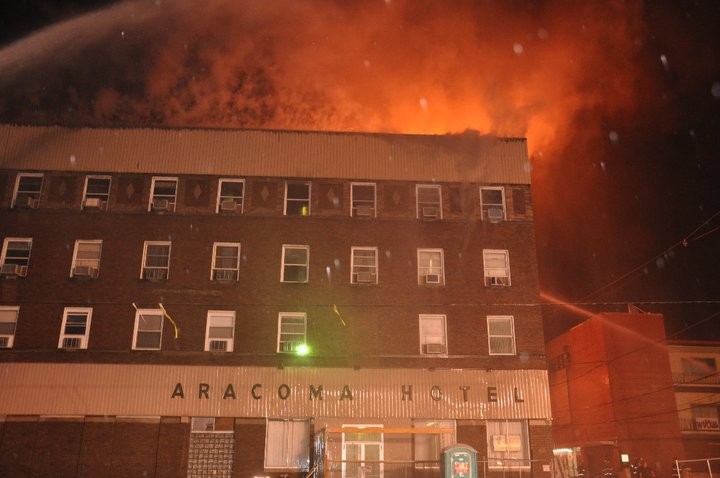 The hotel before the fire.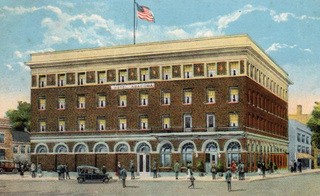 The hotel after the fire.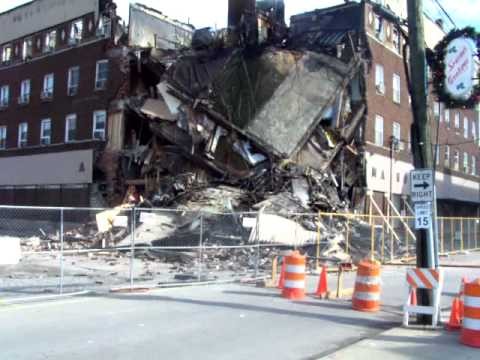 Backstory and Context
The Aracoma Hotel was located in downtown Logan, WV. It had 96 rooms and was considered very expensive and formal to stay in back in the 1900s. This hotel had four stories and a basement, and had an intense remodel period in the 1970s. The hotel was based on a 1921 appearance, even in 2010. When it burned to the ground in 2010, many memories went along with it. It was hundreds of years old, and it was extremely disappointing for it to have came to an end like it did.

Many people in the past have said that the Aracoma Hotel was the "largest and most expensive building in Logan County." With that being said, it was definitely the most historic of all buildings. During the Coal Wars of the 1920s, the lobby was used as a food bank to distribute food to police officers, miners, and soldiers that were anti-union. The people who would usually use it for this were coalfield women. There were also many famous guests who had once stayed at the hotel too. These famous people include, the Cincinatti Red's baseball team, Eleanor Roosevelt, and John Fitzgerald Kennedy, along with his brother, Edward.

However, in 2010, the Aracoma Hotel burned down. The cause was supposed to be because of the company that were helping them fix the hotel but was then ruled by something else. In April of 2013, the Supreme Court ruled that the fire was caused by an off-duty employee dropping his cigarette. Nothing was done about this incidentally, but the off-duty employee died.

The hotel then went under construction during the next few years. The county decided that the hotel probably would not be put to much use, so they decided to just tear the rest down. Now, there is a DHHR building in its place. The DHHR building is a government building and stands for Department of Human and Health Resources. The building is used every day, but the citizens of Logan County will forever cherish the Aracoma Hotel.


Sources
WSAZ NewsChannel 3 645 Fifth Avenue Huntington, WV 25701 304-697-4780 WSAZ Charleston 111 Columbia Avenue Charleston, WV 25302 304-344-3521
Additional Information