Bay County Historical Museum
Introduction
The museum, which offers an extensive research library and several feature galleries, is located in a former 1910 National Guard Armory. The building is listed on the state and national historic registers. The highlight of the museum is a 3,700 square-foot gallery that allows visitors to walk through chronological exhibits that trace the history of Bay County from before European contact through the present. The museum also offers a small theater that plays eight documentaries related to various themes and time periods in the county's history. Another highlight of the museum is a special gallery dedicated to the region's maritime history.
Images
The museum has been located in this historic armory since 1988. The armory was completed in 1910-just nine years prior to the formation of the historical society.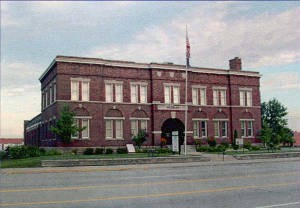 This historic photo of the armory shows how the building has changed over time.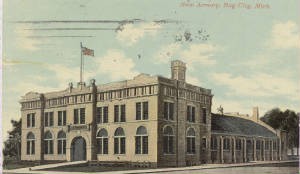 Backstory and Context
Those interested in learning more about their ancestors, or those who want to explore the region's history in greater depth than the exhibits allow, the museum operates a special research library.
Butterfield Memorial Research Library is open daily and includes original manuscripts, maps, diaries, and resources for genealogists.
Additional Information