Col. William Bond House
Introduction
The Col. William Bond House is a historic home in Lockport, New York built by its namesake and was the first brick home constructed in the city. Bond designed the house with Federal and Greek Revival features. The home was later owned by local merchant Jesse Hawley, who, beginning in the early 1800s, started to dream of what would become the Erie Canal. He grew tired of the costs of traveling goods over land around the Niagara Falls. Failing to pay off some debts, he spent twenty months in debtor's prison. During his time there, he published fourteen influential essays that would help move his dream forward. Later owners, the Chase family, were relatives of Salmon P. Chase, the Secretary of the Treasury under Abraham Lincoln and Chief Justice on the Supreme Court. Today, the house is mainly furnished to the 1820s period. It is operated by the Niagara County Historical Society and is listed on the National Register of Historic Places.
Images
The Col. William Bond House built in 1824 and was the first brick house in Lockport.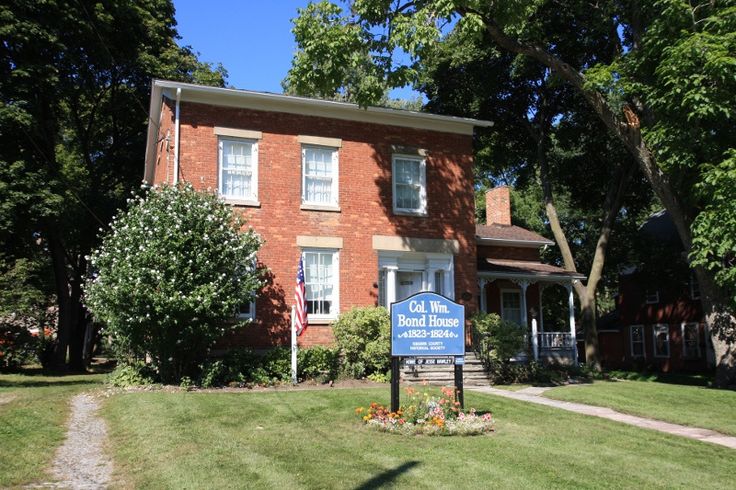 Sources
"Col. William Bond/Jesse Hawley House."
The Niagara County Historical Society. Accessed October 21, 2015.
http://niagarahistory.org/the-colonel-william-bond-house
Additional Information