J J McAlester Mansion
Introduction
Located in the historic home of Lieutenant Governor James Jackson McAlester, this local history museum preserves and shares the history of the town that shares the McAlester family name. The home was listed on the National Register of Historic Places in 1980.
Images
Construction on the home, which has been expanded several times, began in 1870.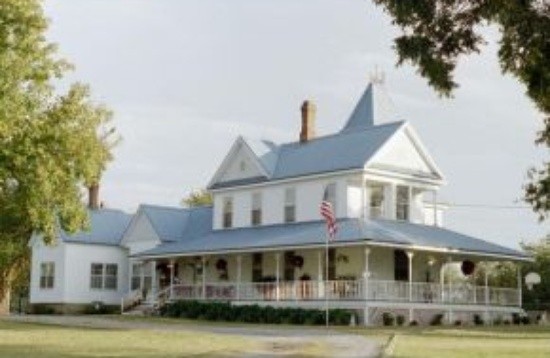 Backstory and Context
The city of McAlester is located in Pittsburg County, Oklahoma. With a population of around 18,000, McAlester is the county seat of Pittsburg County and the largest city in the Choctaw Nation of Oklahoma.

McAlester gets its name from J.J. McAlester. J.J. McAlester started a general store that was an immediate success. Later the Katy Railroad came through the area official naming their depot the McAlester Rail Depot. J.J. McAlester went on to become the Lt. Governor of Oklahoma. The J.J. McAlester General Store served as the basis for the store visited by US Marshall Rooster Cogburn in the 1968 Novel, True Grit, by Charles Portis.
McAlester has a rich history which is evident by the Museums in the area. Museums like the J.J. McAlester Mansion which was completed in 1885. It was placed on the National Register of Historical Places in 1980.
McAlester is also the home of the annual Italian Festival. The first Italian Festival was held in 1971. It was the idea of Krebs restaurant owner Bill Prichard. The festival was to honor and prolong the Italian heritage in this area of Oklahoma. The first few years it was a one day festival held around Columbus Day at McAlester's Chadick Park. In 1975 it became a two-day festival on Labor Day Weekend. Then in 1977 it moved to Memorial Day Weekend and is currently held at the Pittsburg County Regional Exposition Center just west of McAlester on the south side of Highway 270. The festival has grown into one of the largest festivals in the state. The two day event features one of the largest arts and crafts shows in Oklahoma along with the delicious, freshly prepared Italian food. All the labor for the festival comes from volunteers. The festival is operated by the McAlester Italian Festival Foundation, Inc. a not-for-profit, charitable foundation. All money raised by the festival is contributed to various community public efforts and charities.
Sources
http://www.malorealtor.com/default.asp.pg-AboutMcAlester
Additional Information