John S. Pemberton's Cottage
Introduction
The Pemberton House an historic house in Columbus, Georgia, it was the home of Dr. John Stith Pemberton from who invented Coca-Cola and originally located at 1017 3rd Avenue. The Pembertons lived in the home from 1855 to 1860. The property was saved with the help of local preservationists and donated by Coca-Cola to the Historic Columbus Foundation. The property has been on the National Register of Historic Places since the 1970s and was operated as a small museum with exhibits related to Pemberton's life as a pharmacist and the early history of Coca-Cola until 2013.
Images
Dr. John S. Pemberton House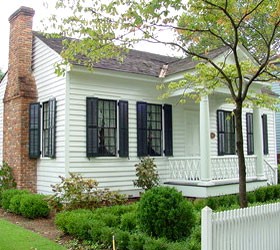 Dr. John S. Pemberton House Sign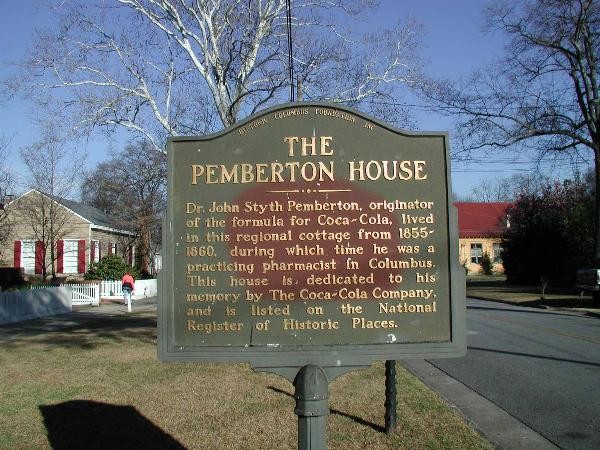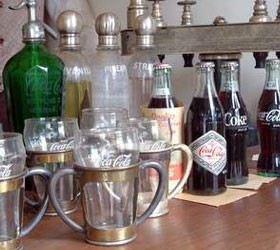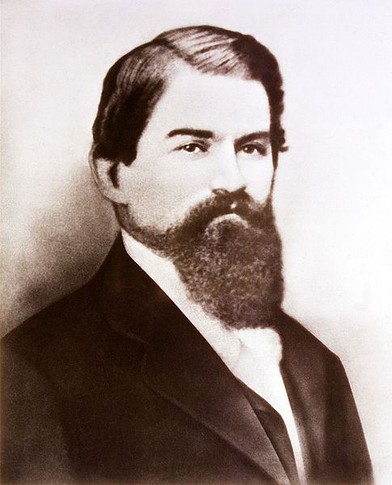 Backstory and Context
Dr. John Stith Pemberton, the creator of the original formula for Coca-Cola, lived in this cottage from 1855-1860. At this time, he was a practicing pharmacist in Columbus. The home has been moved from its original location and was operated as a museum by the Historic Columbus Foundation until 2013 when items from Pemberton's home and an exhibit made to resemble a 19th-century apothecary shop were located to the museum.
Sources
References[edit] 1.^ "National Register Information System". National Register of Historic Places. National Park Service. 2010-07-09. 2.^ a b c d e George B. Griffenhagen, A Guide to Pharmacy Museums and Historical Collections in the United States and Canada, Amer. Inst. History of Pharmacy, 1999, pp. 23-24 [1] 3.^ a b c Alice Cromie, Restored America: A Tour Guide : the Preserved Towns, Villages, and Historic City Districts of the United States and Canada, American Legacy Press, 1979, p. 135 [2] 4.^ a b c Alice Cromie, Restored towns and historic districts of America: a tour guide, Dutton, 1979, p. 135 [3]
Additional Information