Historic Oakland Cemetery
Introduction
Established in 1850, Oakland Cemetery serves as the final resting place for some of Atlanta's most influential individuals and families. Although Oakland Cemetery is still used as a park for the surrounding community, it has become one of Atlanta's most leading destinations for history lovers. This historic cemetery contains markers and graves for Atlanta residents from the Civil War to the fight for civil rights.
Images
Oakland Cemetery was added to the National Register of Historical Places on April 28, 1976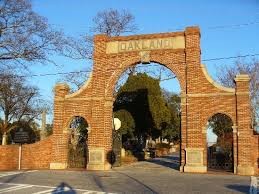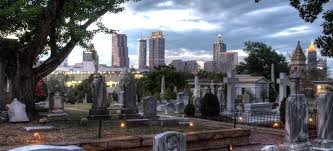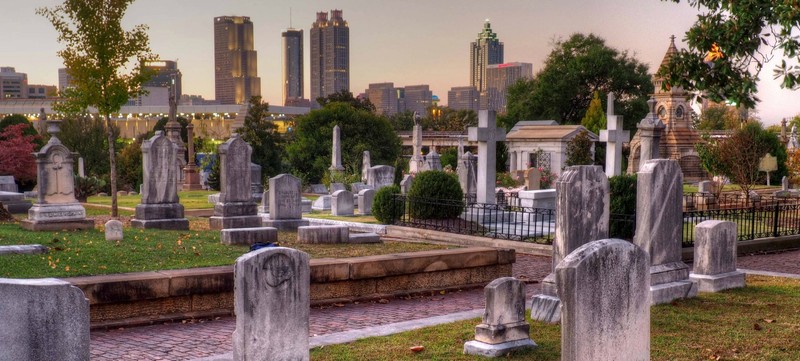 Backstory and Context
Historic Oakland Cemetery is Atlanta's oldest cemetery and full of historic landmarks. This garden-style cemetery was established as "Atlanta Cemetery" in 1850. In 1872, the name was changed to Oakland Cemetery.

Because it was not established as a perpetual care cemetery, a cost included in the sale of many cemetery plots in the modern era, maintenance of the grave sites at Oaklan is the sole responsibility of the families of the deceased. As a result, many of the grave sites have suffered neglect in addition to the ravages of weather, time, and vandalism. For this reason, the Historic Oakland Foundation was established.This foundation has managed the restoration of many grave sites, monuments, mausolea, and buildings that had been affected by time. Their activity, which is supported by donations, grants, and special events, continues today as they maintain and restore the cemetery as well as provide guided tours of the grounds.

Among the many significant figures such as brave Civil War soldiers to prominent Civil Rights leaders. Some of the more notable people buried in Oakland Cemetery are Bobby Jones (only golfer to win the Grand Slam, U.S. Amateur, U.S. Open, British Amateur and The Open Championship in the same year), Margaret Mitchell (author of Gone With the Wind) and Maynard Jackson (Atlanta's first African-American mayor).

Sources
http://www.oaklandcemetery.com/
Additional Information