Edward M. Cotter
Introduction
Located in Buffalo, New York, the Edwdard M. Cotter is the oldest active fireboat in the world. It was built in 1900 and named the William S. Grattan. It was named Firefighter in 1953 and a year later, the Edward M. Cotter. The vessel also serves as an icebreaker, which is invaluable on Lake Ontario and the Buffalo waters during the winter. Its design features elements specific to the Great Lakes. The vessel was placed on the National Register of Historic Places and designated a National Historic Landmark in 1996.
Images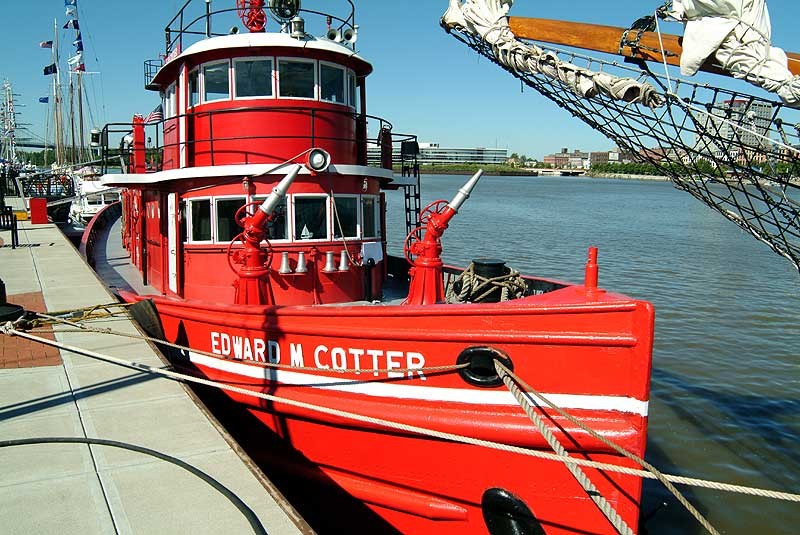 The Cotter again, full ship in view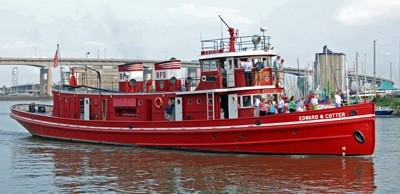 The Cotter plays an important role in breaking the ice in Buffalo's waterways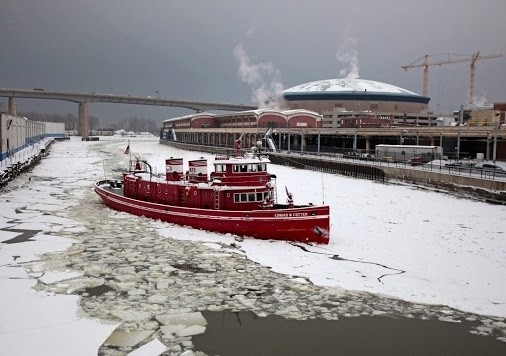 Backstory and Context
In July 1928, the Cotter was virtually destroyed in an explosion caused by an oil barge that had gotten stuck. As the Cotter towed the barge, the barge hit a dock and exploded and the fires spread to the Cotter which then exploded. The Cotter is the only fireboat to have fully exploded while firefighting. The city of Buffalo decided to rebuild it rather than buy a new one, which would have been far more expensive. Repairs were finished in 1930. In 1960, the Port Colborne authorities in Ontario, Canada, asked the Cotter to help with a burning building they could not put out by conventional means nor did they have fireboats. It is the first time in U.S. history that a fireboat crossed international boundaries.
Sources
https://en.wikipedia.org/wiki/Edward_M._Cotter_(fireboat) James P. Delgado. "Edward M. Cotter," National Park Service - National Historic Landmarks. 6-28-15.
Additional Information