Brasstown Bald
Introduction
Nestled in the Chattahoochee-Oconee National Forest, Brasstown Bald is the the highest peak standing in Georgia at 4,784 feet above sea level. You have the option to hike half-mile hike to the top or a shuttle that departs every 15 minutes can take you to there. At the top you will find the observation deck and a museum. On clear days you can see towns to the north settled down in the valleys and to the south you might be able to spot the tall buildings that grace the Atlanta skyline.
Images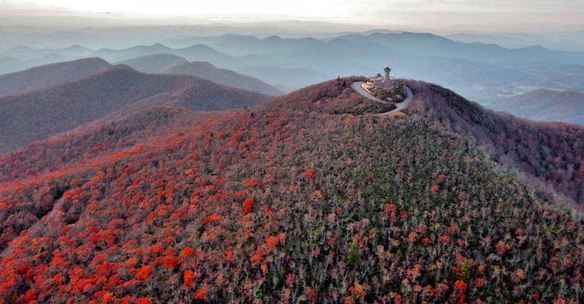 Looking over the cities north of the Bald.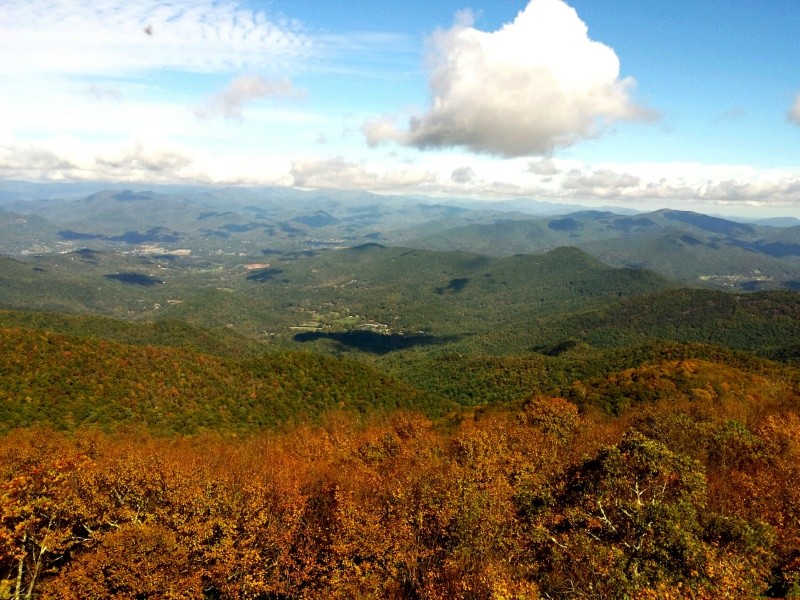 Fall time on top of Brasstown Bald.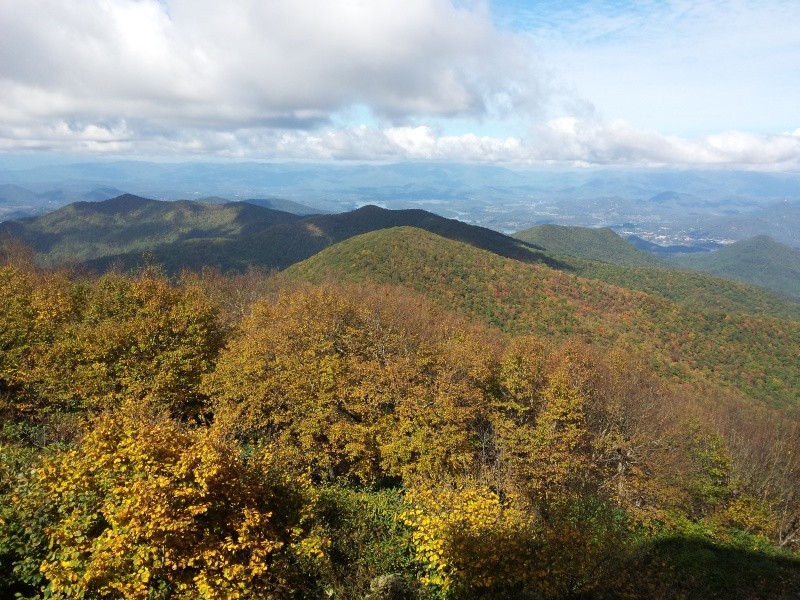 Top deck of the observatory.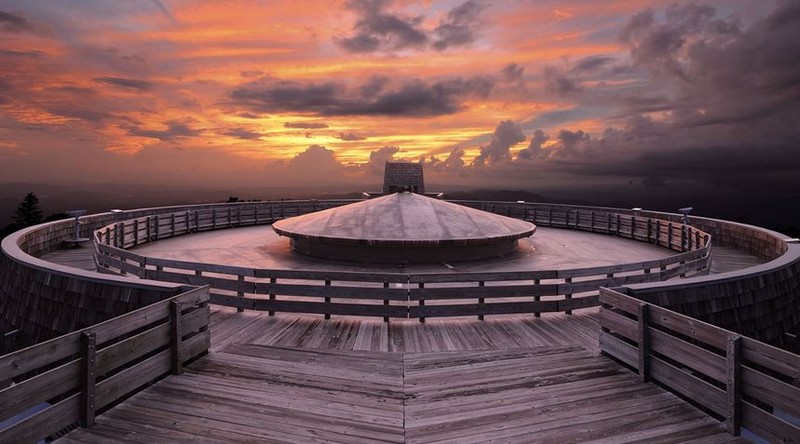 Backstory and Context
Back in the 1500s under the command of Hernando DeSoto, white men first visited the area. The Cherokee people inhabited the area close to bald back in the mid-1600s.The name is derived from the Cherokee word Itse'yi which means New Green Place. A Cherokee legend stated that a flood swept over the land and only a few Cherokee families were able to survive. Those that survived found shelter in a big canoe. The legend also spoke of the Great Spirit killing off the trees on the mountain top and it was in this area the surviving people could plant crops. The term "bald" doesn't mean the mountain top is bald but rather it consists of 360 degree views that are unobstructed.

For hikers, Brasstown Bald offers four hiking trails. The shortest at 0.6 miles is also the steepest. This is the trail that will take you to the top of mountain to the visitor's center. The other trails such as Arkaquah and Jack's Knob heads west and south. Jack's Knob trail is a trail that takes you to the Appalachian Trail. The longest trail in the park is the Wagon Train Trail. This trail heads north to the town of Young Harris only highway 66.

At the top of the mountain, the visitor's center offers a small museum. The museum offers history as well as showcases animals that are part of the park. The parking lot area is a little more then 3/4 of the way to the top and offers a gift shop. The fee is $5 for adults and children under 16 are free. Hours are 10 a.m.-5p.m.

Sources
http://www.aboutnorthgeorgia.com/ang/Brasstown_Bald http://www.exploregeorgia.org/article/escape-to-brasstown-bald http://www.georgiatrails.com/gt/brasstown_bald_trail Photo Credits: Heidi Oberlin http://cdn2-b.examiner.com/sites/default/files/styles/image_content_width/hash/b4/2c/b42c37116d491b7b72b4233d0cbb1b2f.jpg?itok=9m2E4jsn http://www.istartedsomething.com/bingimages/#20140608-ca
Additional Information