Tripoli Shrine Temple
Introduction
The Tripoli Shrine Temple on Wisconsin Avenue is one of the most unique buildings in all of Milwaukee. Built in 1928 with a design heavily based off the Taj Mahal in India, the Tripoli Shrine Temple at first glance resembles an Islamic Mosque. Many academics at the nearby Marquette University or the University of Wisconsin-Milwaukee have actually mistaken the Temple for a mosque. Nevertheless, the Tripoli Temple is not, in fact, a religious building, and it serves the public as well as headquartering and housing Milwaukee's Shriners International, an appendant body of Freemasons that has been around since its founding in 1870 in New York City. Nowadays, the Tripoli Temple is still active and it has 31 official units, seven of which are based outside of Milwaukee. The Tripoli Temple was added to the National Register of Historic Places in 1986.
Images
View of the Tripoli Shrine Temple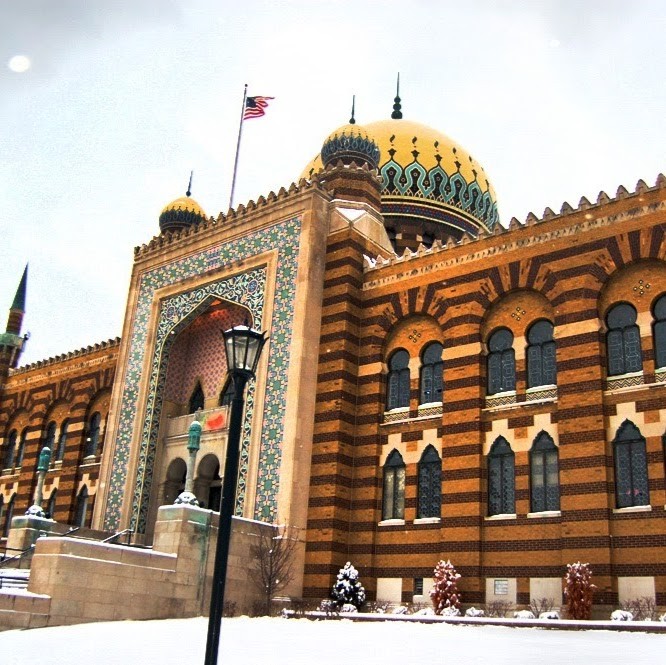 Another view of the Tripoli Shrine Temple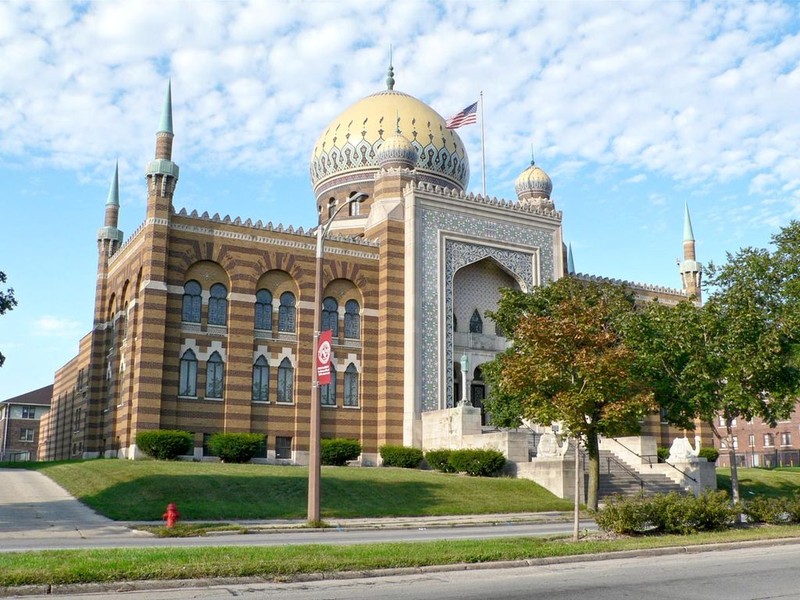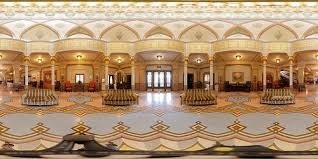 Logo of Shriners International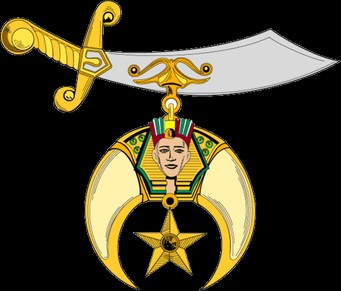 Backstory and Context
Historical Background of the Temple
With its bullish domes, vertical arched recesses, and a three-bay entrance pavilion, the Tripoli Temple is a unique piece of architecture that gives the 3000 block of Wisconsin Avenue a stunning, almost Eastern vista. To understand the construction as well as the function of the Temple, however, it is important to understand Shriners International.
Previously known as the Ancient Arabic Order of the Nobles of the Mystic Shrine and more commonly known as Shriners, Shriners International was established in 1870 as an appendant body of the freemasons. After the founding, the young organization adopted Middle Eastern themes and built temples (also known as Shrine Auditorium or Shrine Center), and the organization was based on principles of fun, fellowship, and the Masonic principles of brotherly love and truth.
The Tripoli Shrine was thereafter founded in 1885 by nobles from the Medinah Temple in Chicago, which, as a Shriner organization, traces its own roots back to the 1843 by early settlers of Milwaukee. Several members of the Medinah Temple, who were natives of Milwaukee, wanted a temple there, and they created a petition for the temple in Wisconsin. On March 9th, 1885, the Tripoli Temple became the 21st of the Arabic Order of the Nobles of the Mystic Shrine as well as the 1st of Wisconsin.
Without the current building, the organization met at the Masonic Temple located on North Plankinton, and later at another Mason Temple on the corner of Jefferson and Wells. The Tripoli Shrine remained at the Mason Temple until 1922 before moving to the Scottish Rite Temple until 1927.
The location of the current temple at 3000 Wisconsin Avenue was designed by the firm Clas, Shepard and Clas at a cost of nearly $1 million. From the beginning, the Tripoli Temple has sponsored the formation of the Zor Temple in Madison as well as 28 other clubs throughout Wisconsin.1
Sources
1.) "National Register Information System". National Register of Historic Places. National Park Service. 2009-03-13. Accessed October 12, 2015, http://focus.nps.gov/nrhp/GetAsset?assetID=ec865229-b139-4b57-b6c4-b34b84649c81
Additional Information