Washington Monument (Baltimore)
Introduction
This 178-foot doric column was built between 1815 and 1829. It is the first monument built to honor the first President of the United States and remains the distinguishing feature of the Mount Vernon neighborhood of Baltimore. The design was chosen in a competition, won by Robert Mills, who went on to later construct the more famous Washington Monument on the National Mall in Washington, D.C. There is a small museum within the base of the monument and guests who can handle the 227 steps within the tower can enjoy one of the best views of the city of Baltimore. The monument was designated a National Historic Landmark in 1971.
Images
The monument was first proposed in 1809. Supporters held several lotteries, using proceeds from the contest to fund the construction of the monument.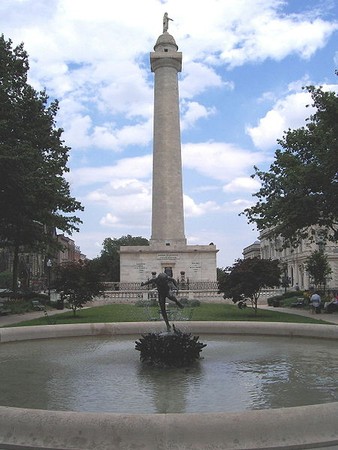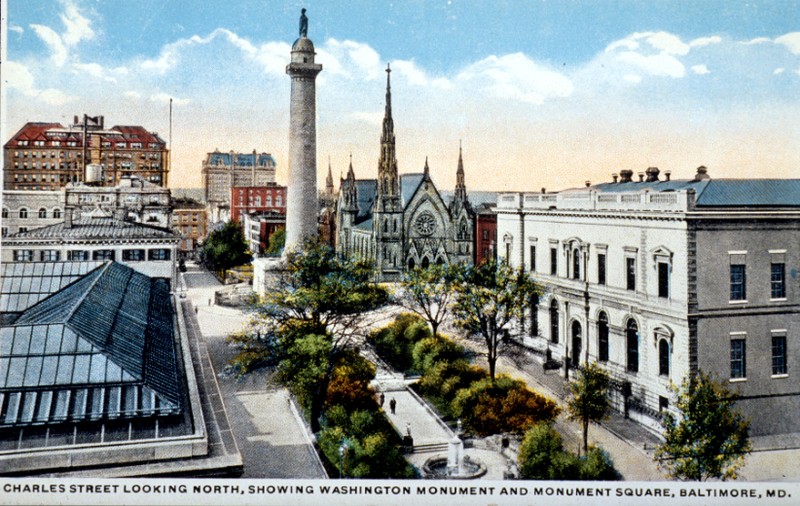 Backstory and Context
Congress first began advocating for a significant monument to George Washington as early as 1799, however, the monument in Washington, D.C. did not start construction until 1848. Instead, citizens of Baltimore under the Board of Managers planned and built a monument in Baltimore. The monument consists of a large column with a statue of Washington at the top. It was constructed by local contractors Towson and Stuart with local stone, however, the statue of Washington was sculpted by Italian Enrico Causici.
Excavation for the foundation began in spring of 1815, and the first load of stone was delivered in June. The cornerstone was laid on July 4th, with as many as 30,000 people attending, and featured a 39-gun salute. The statue at the top was chosen through a contest held in 1828, and was complete by 1829. Most work was finished in 1829, however, Robert Mills and the Board of Managers did not consider it officially complete until 1840.
Sources
Washington Monument & Mount Vernon Place, Mount Vernon Place. Accessed April 13th 2021. http://mvpconservancy.org/history/.
Historic American Buildings Survey: Washington Monument, Mount Vernon Place, intersection of St. Paul's Street and Mount Vernon Place, Baltimore, Independent City, MD, Library of Congress. Accessed April 13th 2021. https://loc.gov/pictures/item/md0204/.
Additional Information