Jimi Hendrix Statue
Introduction
Jimi Hendrix, November 27, 1942 - September 18, 1970, was a Seattle born musician, glorified as one of the greatest musical artists of all time. His musical success was short-lived, as he passed away only four years after beginning his record setting career. However, the city of Seattle remains loyal to Hendrix, and this statue is one of many memorials to the influential guitarist.
Images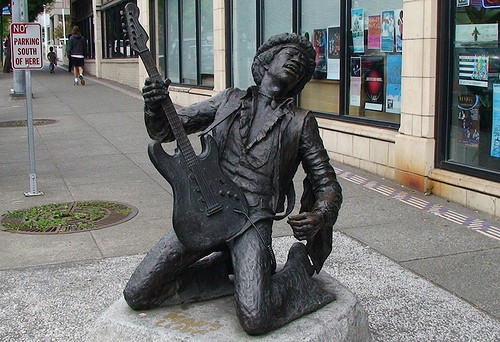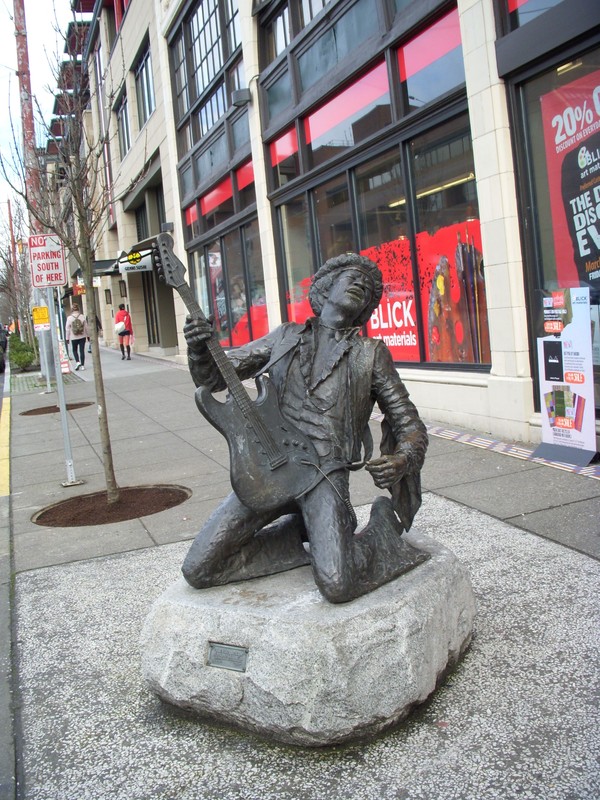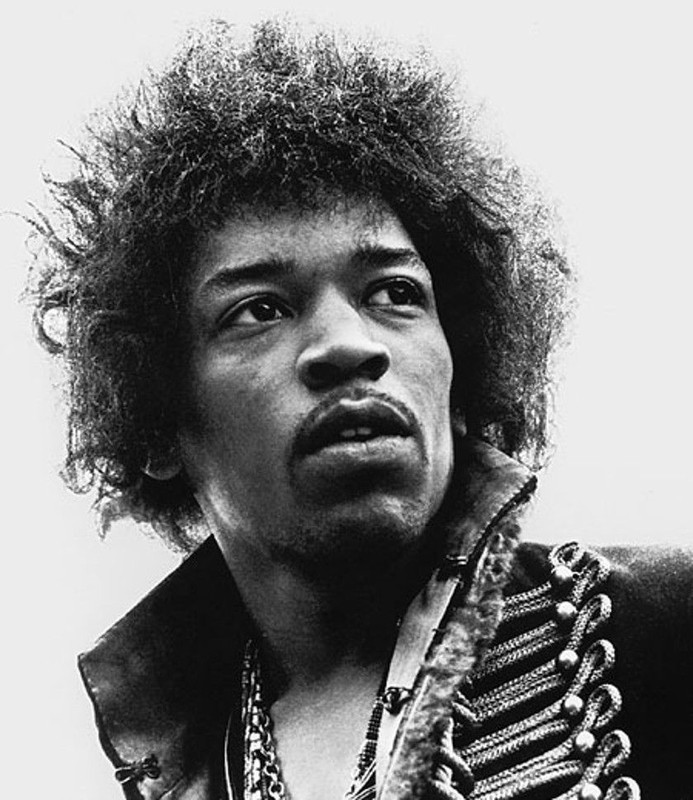 Backstory and Context
Jimi Hendrix was born James Marshall Hendrix, on November 27, 1942 in Seattle, Washington. Known as one of the most influential pop artists of all time, Jimi is an epic legend, one of the most celebrated musicians in history. The Rock and Roll Hall of Fame lists Jimi as "arguably the greatest instrumentalist in the history of rock music".
Jimi began playing music at the age of 15 before joining the military. After a year he was discharged, and he moved to Tennessee to began performing with key musicians of that era, inlacing the Isley Brothers and Little Richard. Jimi moved to the UK in the fall of 1966 after being discovered by a talent scout. Within several months, Jimi earned three top ten hits on the UK charts, with "Hey Joe", "Purple Haze", and "The Wind Cries Mary". Within two years he became the highest paid performer in the world, and in 1969 headlined Woodstock Festival. In 1970, just four years after the start of his musical career, Jimi died from drug related causes at the age of 27.
Throughout the city of Seattle, various monuments to Jimi Hendrix signify the city's love for the revolutionary artist. However, Jimi's primary memorial sits at the corner of Broadway and Pine. Dedicated in 1997, the statue is constructed of bronze, and depicts Jimi in his signature pose: down on his knees, with his guitar held high. The statue was commissioned by real-estate developer Mike Malone, a music programmer and founder of AEI Music Network, and was created by Seattle artist Daryl Smith.
The statue is positioned outside of a Blick Arts Materials shop, across the street from the Broadway Building, both of which are owned by statue commissioner Malone. Malone works in the Broadway Building, and is frequently quoted as describing the endless hoard of people who pilgrimage to the site of the statue, and the regular occurrence of famous musicians arriving in limos to take closely guarded photos with the timeless, epic figure.

Sources
http://www.jimihendrix.com/us/home
Additional Information