Grandview Cemetery
Introduction
Grandview cemetery was founded in 1885 in the city of Johnstown, Pennsylvania. The land on which the cemetery is on was purchased by the Cambria Iron Company. The cemetery is best known for the "Unknown Plot" in which the graves of the unknown from the 1889 Johnstown Flood are placed. Grandview is one of the largest cemeteries in Pennsylvania holding centuries of history and continues to grow.
Images
Unknown graves of the 1889 Johnstown Flood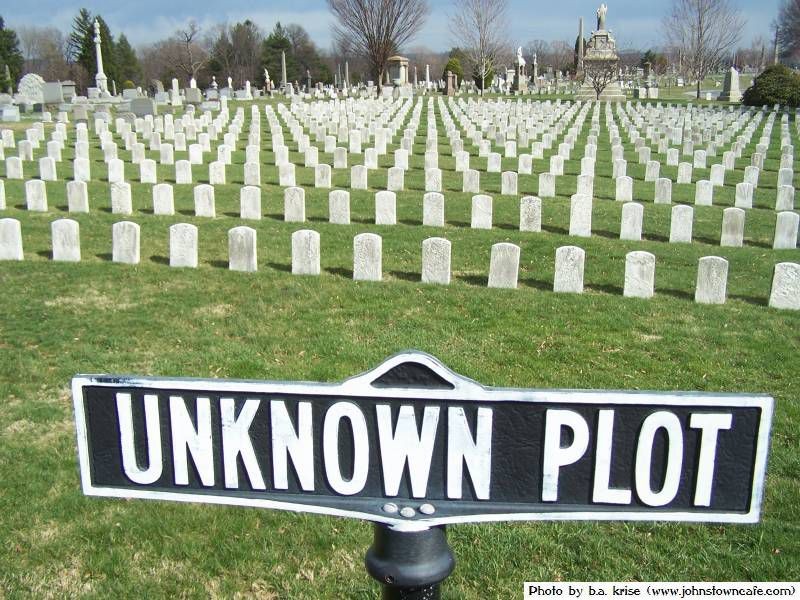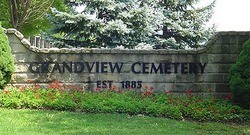 Boyd Wagner grave at Grandview Cemetery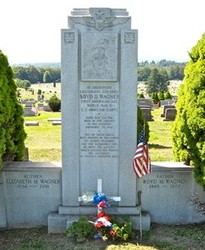 Backstory and Context
Grandview was created in 1885 in Johnstown, Pennsylvania when the land was purchased from the Cambria Iron Company. It was needed to keep up the rapid increase in population in the city. After the Johnstown Flood, which occurred on May 31, 1889, many who died in in the flood were buried at Grandview. One historic spot in the cemetery is that of the "Unknown Plot" which has 777 plain headstones for the victims that could not be identified, although, there were not 777 victims that could not be identified. Some headstones were added to make an even pattern.
Before the Bucknell Avenue main entrance was opened in 1904, there was only one way up to the cemetery from the city. Millcreek Road was a very step and narrow road that winded its way up the hill to the cemetery. Millcreek Road was extended in 1992.
Grandview now has over 235 acres which contain twelve miles of road within the cemetery. There are over 57,000 people laid to rest in Grandview with a few being quite notable. Some include Warren Worth Bailey and Jacob Campbell who served in the US House of Representatives from Pennsylvania, Elmer Cleveland who was a professional baseball player, and George Reed and Boyd Wagner who were two war heroes. Reed served in the Union Army in the American Civil War. He received the Medal of Honor for his actions at the Battle of Globe Tavern. Wagner was a Lieutenant Colonel who served during World War II in the US Army Air Corps. He was an aviator and the first fighter ace.
Grandview holds an amazing history with the city of Johnstown through the floods, wars, and its people.
Sources
"Grandview Cemetery: History." Grandview Cemetery Website. 2010. Accessed December 13, 2016. http://grandviewjohnstownpa.com/about-history.shtml
Meyer, Walter. "The Next Page: Tour guide keeps the memories of the Johnstown Flood alive." Pittsburgh Post-Gazette. May 31, 2015. Accessed December 13, 2016. http://www.post-gazette.com/opinion/Op-Ed/2015/05/31/The-Next-Page-Tour-guide-Dave-Casker-keeps-the-...
Additional Information