Locust Grove Estate (Samuel F. B. Morse House)
Introduction
Author-Uploaded Audio
From 1852-1872, Locust Grove was the home of Samuel F. B. Morse, the inventor of the telegraph and Morse code. The 180 acre property boasts a carriage house, ice house, trails, a flower and vegetable garden, and nature preserve. The house itself features 15,000 pieces of furniture, decorative arts, and paintings acquired by William and Martha Young (owners of the house after the Morse family). The Young's personal, professional, financial and business papers—including those of their son and daughter—are also preserved at the house, providing a glimpse into the life of the wealthy family that spanned over a century. The house was placed on the National Register of Historic Places in 1966 and was declared a National Historic Landmark two years earlier.
Images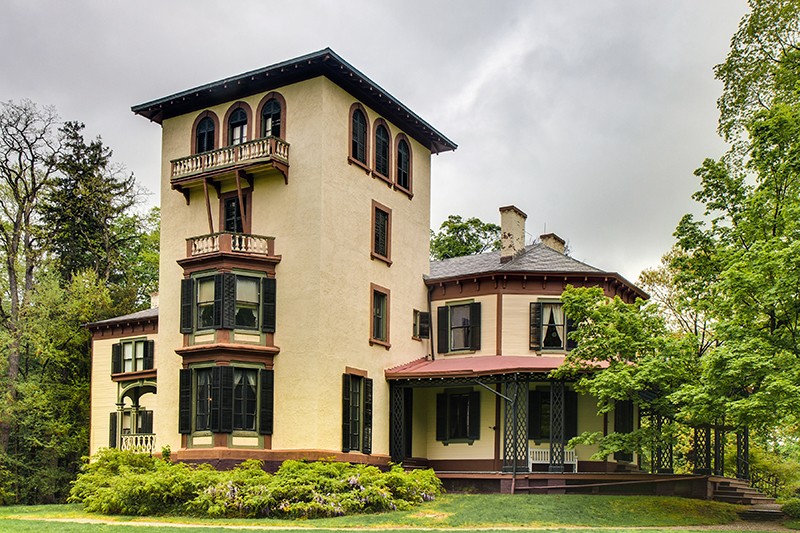 Locust Grove Estate, ca. 1870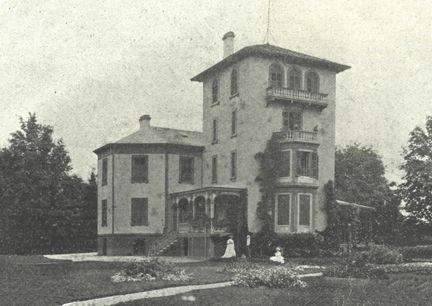 Samuel F.B. Morse (1791-1872)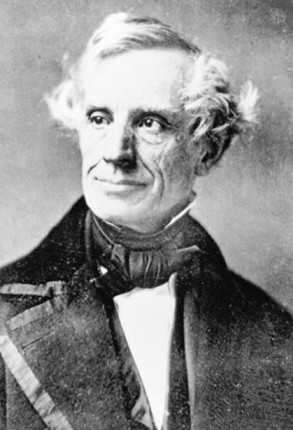 Architect Alexander Jackson Davis (1803-1892)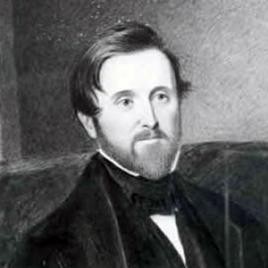 The Gardens at Locust Grove Estate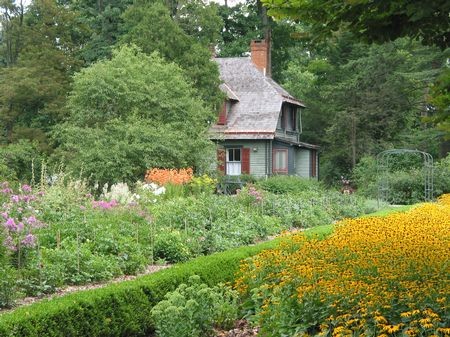 Annette Young (1885-1975)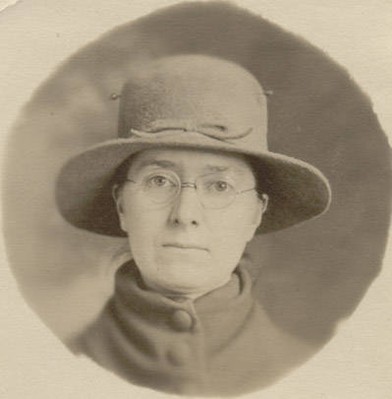 An Antique Cadillac Parked In Front of Locust Grove for an Antique Car Show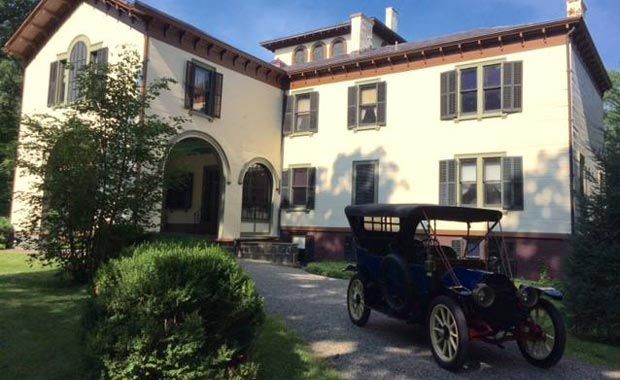 View of the Hudson River from Locust Grove Estate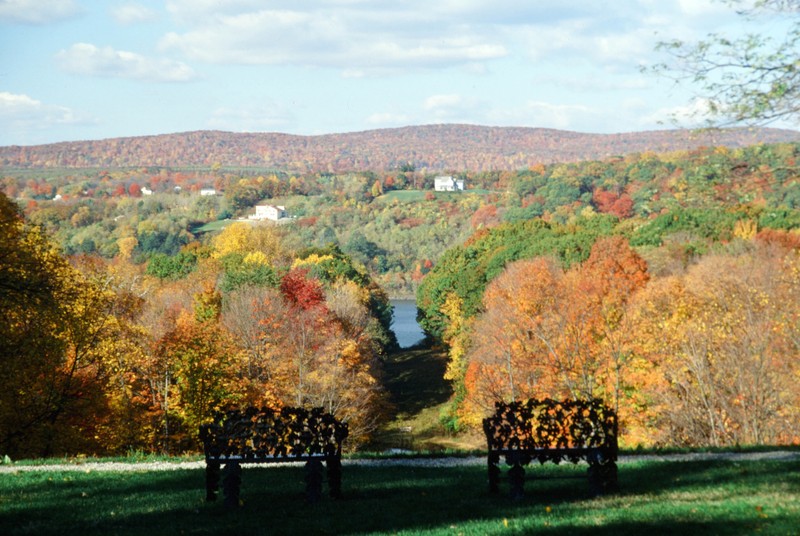 Locust Grove Estate Drawing Room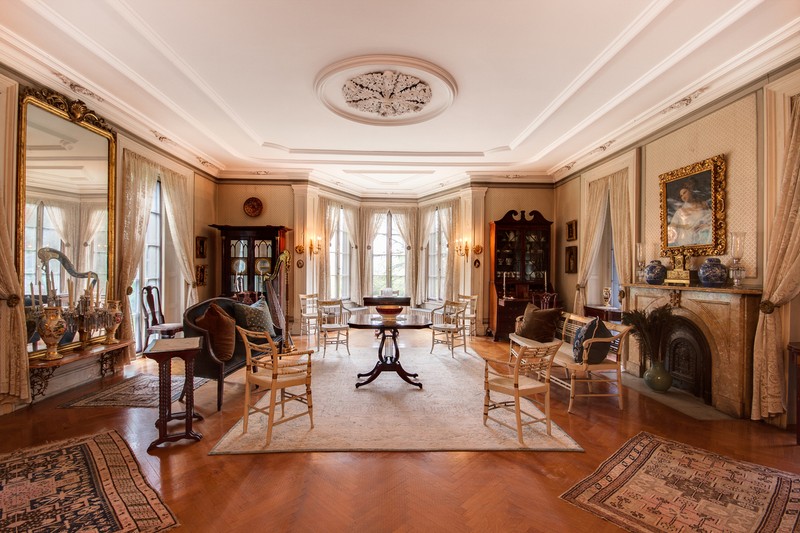 Backstory and Context
Author-Uploaded Audio
Locust Grove Estate in the historic Hudson Valley is located on nearly 200 exquisite acres and overlooks the Hudson River. The history of Locust Grove dates back to the 1770s when Henry Livingston, Sr. built the first house on the estate and named it after the Black locust trees on property. The property was passed down to his son, Henry, Jr., after Henry Sr.'s death. Henry, Jr. served with the 3rd New York Continental Regiment during the Revolutionary War until he became severely ill and returned home to Poughkeepsie. A prolific writer, the Livingston family has claimed that Henry penned the beloved Christmas poem, "Twas The Night Before Christmas."
After Henry Livingston's death, his family sold the estate to a young couple named John and Isabella Montgomery. They went on to sell it to Samuel Morse in 1847. Morse, who was already an established painter, began working on the telegraph in 1832 but it was not until 1844 that he achieved his goal. His famous words sent from Washington D.C. to Baltimore on May 24 of that year—"What hath God wrought!"—solidified his claim to be the inventor of the telegraph (there were others who asserted they invented it but Morse is person accredited with the achievement). Morse purchased the estate in 1847 with profits made from his telegraph invention.
The Italianate style villa that stands today was designed by architect Alexander Jackson Davis for Samuel F.B. Morse to be used as his family's summer home. He went to Davis with the request of him designing an elegant Italian villa such as those he had seen during his time in Italy, even drawing out his ideal design. Construction began in 1851 and was completed in 1852. The house features a four-story tower, 25 rooms, two wings, and a port cochere. Samuel Morse died in 1872, and his family spent little time at Locust Grove because of the number of staff required to keep it up. In 1895, the Morse family began renting the estate out to William and Martha Young and their children, Annette and Innis, who began filling the house with their own furniture and prized possessions. In 1901, William and Martha purchased Locust Grove and enlarged it by adding a larger dining room and more guest rooms. They also added hot and cold running water, electric lighting, and central heat.
In addition to Locust Grove, the Youngs had residences in New Haven, Connecticut, Ulster County, New York, and New York City. After Innis Young died in the early 1950s, his sister Annette began donating the family's valuable art collection, their homes, and land so the public could enjoy them for generations to come. By the time Annette died in 1975, a nonprofit had been established to preserve Locust Grove Estate. It was dictated that Locust Grove be opened as a museum and that the family's archive collection be housed there. Since 1979, visitors have been able to tour the historic home, hike five miles of trails, walk around the lush gardens, and stroll through the visitors center. In the visitors center, guests can view paintings that Morse himself created, as well as historic telegraph equipment. Thanks to Annette's foresight and appreciation for Locust Grove, it will forever be embedded in the Hudson Valley's acclaimed history.
Sources
The Historic Mansion, Locust Grove Estate. Accessed July 15th 2020. https://www.lgny.org/historic-mansion.
"What Hath God Wrought" Telegraph Message, National Museum of American History. Accessed July 17th 2020. https://americanhistory.si.edu/collections/search/object/nmah_713485.
Locust Grove Estate, Maurice D. Hinchey Hudson River Valley National Heritage Area. Accessed July 17th 2020. https://www.hudsonrivervalley.com/sites/Locust-Grove-Estate/details.
Historic Houses: The Livingston home, aka Locust Grove, The Poughkeepsie Public Library. Accessed July 17th 2020. https://poklib.org/historic-houses-the-livingston-home-aka-locust-grove/.
Image Sources
Hudson Valley Magazine

Pinterest

National Inventors Hall of Fame

The Cultural Landscape Foundation

Hudson River Valley National Heritage Area

New York Heritage Digital Collections

Hudson Valley One

Path Through History

Path Through History

Additional Information