USS Albacore
Introduction
The USS Albacore was an experimental United States submarine used in the early years of the Cold War by the US Navy as they tested equipment and design. The Albacore's teardrop-shaped hull was novel at the time and offered better speed and efficiency underwater. This innovation, along with several propeller tests and other experiements led to many of the modern submarines. Many of the details behind the creation and operation of the USS Albacore are still classified. The sub was launched in 1953 and retired by the Navy in 1972. The submarine was in storage for over a decade before it became available for public tours starting in 1986 thanks to the efforts of the Portsmouth Submarine Memorial Association. Moving the submarine required herculean efforts, especially after the submarine became stuck in deep mud following the Albacore's derailment from a special temporary railroad that had been built just to move the vessel. Today, visitors can explore this research and test submarine that was part of the Cold War arms race with the Soviet Union.
Images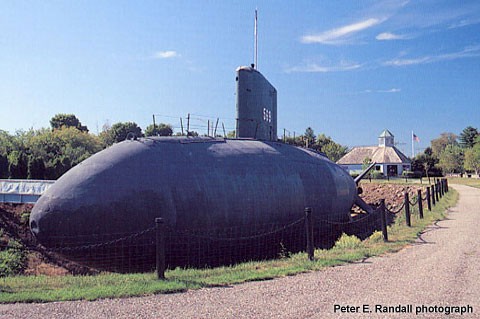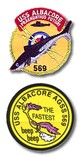 Backstory and Context
The USS Albacore can be described as an experimental Cold War vessel and many details of the sub remain highly classified. However, visitors to Portsmouth can experience a little of what life was like for submariners. The effort to create this unique museum included multiple efforts by local leaders before the Albacore was finally moved to this location and made open to the public. Several high tides and floods led to the decision to move the submarine to this location over time within a giant damn-like cradle. In order to make the museum more accessible, entry doors were cut in the hull.
Sources
Scrafford, Julie (2006). "Albacore: Forerunner to the Future". Undersea Warfare (U.S. Navy) 8 (4). Retrieved 25 January 2011. Kevin J. Foster (28 July 1988). "National Register of Historic Places Registration: USS Albacore (AGSS-569)"
Additional Information