Sands Ring Homestead Museum
Introduction
Placed on the National Register of Historic Places in 1996, the Sands Ring Homestead Museum is a historic 18th century house in Cornwall, New York. It was built in 1760 by Nathaniel Sands for his cousin, Comfort, but Comfort's wife did not want to live so Nathaniel and his family moved in instead. During the Revolutionary War, the Continental Army used part of the homestead as a campsite. Nathaniel's son, David opened a general store in the first floor of the house after the war. The house is also notable as the location of the first meeting of the Cornwall Quakers in 1790. The house appears to be open to visitors on certain occasions and has been undergoing renovations. For man years, visitors could learn about life during the 18th century through hands on activities and other events. However, more recently these programs have ended due to lack of funds.
Images
The Sands Ring Homestead Museum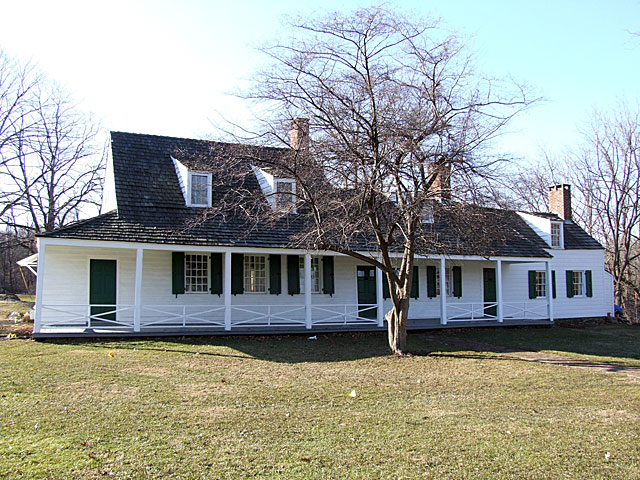 Backstory and Context
The last descendant of the Sands family passed away in 1907 and in the ensuing years it became clear that the house needed to be rehabilitated and saved. The Village Improvement Society bought the house in 1912. During WWI, it served as the headquarters for American Fund for French Wounded whose volunteers made clothing and collected food for French soldiers. The city of Cornwall bought the house in 1950.
Sources
http://www.sandsring.org/about.html http://cornwallquakers.org/our-history/david-sands-brings-quakerism-to-cornwall
Additional Information