Knox's Headquarters State Historic Site
Introduction
Knox's Headquarters State Historic Site is an 18th century house is Vails Gate, New York. It is named after Henry Knox, the chief artillery officer of the Continental Army during the Revolutionary War. Knox used the house as his headquarters on four occasions between 1779-1782. Generals Horatio Gates, Nathaniel Greene, and Baron von Steuben also headquartered at the house. It was built in 1754 by Colonel Thomas Ellison for his son, John. The house today is owned by the New York State Office of Parks, Recreation and Historic Preservation. It contains furniture and other items to represent what life was like for families during the 18th century. The house is listed on the National Register of Historic Places and is a National Historic Landmark.
Images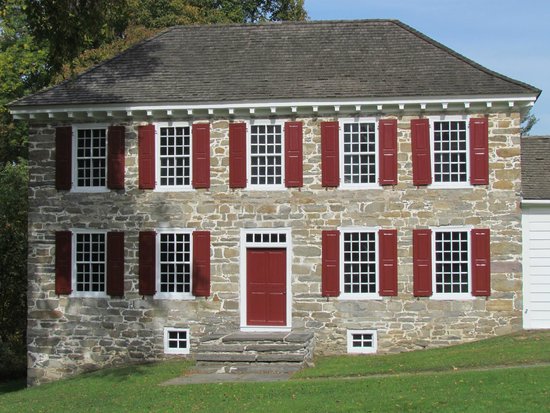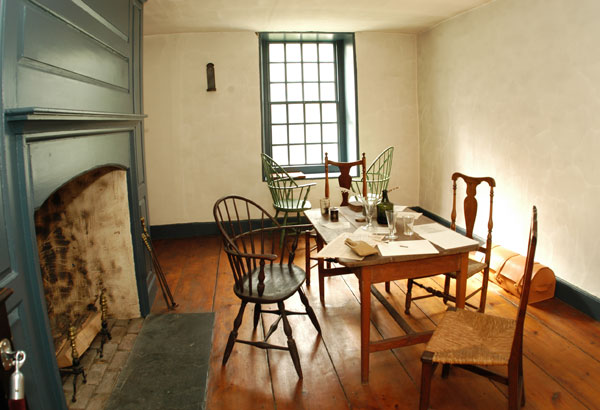 Backstory and Context
The Ellison home, now more commonly known because of its association with General Knox during the Revolutionary War, was built in 1754. The Ellison family operated a prosperous milling and trade business. Remains of the mill and traces of some of the Ellison's other buildings still remain on the property.

Though the home is known as Knox's Headquarters, the home was actually used by several officers during the war. From the fall of 1782 until the following spring, 7,000 troops occupied the area and General Horatio Gates used the home as his headquarters.

As the Revolutionary War came to a close, however, the home was in use by General Knox. Knox used the home as his headquarters on three other occasions. General Knox and his wife also stayed at the home in the summer of 1782 before Knox assumed command of West Point.

Unfortunately, later owners did not maintain the house and it fell into disrepair. In 1917, the Knox Headquarters Association bought it and the state of New York purchased it in 1922. The house was fully restored in 1954. The home was added to the National Register of Historic Places and was named a National Historic Landmark in 1972.
Sources
http://www.nysparks.com/historic-sites/5/details.aspx

http://focus.nps.gov/pdfhost/docs/NRHP/Text/72000901.pdfKnox's Headquarters State Historic Park. New York State Parks, Recreation, and Historic Preservation. Accessed January 07, 2018. https://parks.ny.gov/historic-sites/5/details.aspx.


Additional Information