Manitoga
Introduction
Manitoga, Algonquin for "place of great spirit," is the only National Historic Landmark in Putnam County, New York. It was the home of 20th century industrial designer Russel Wright, whose personal motto was "good design is for everyone." He believed that household goods should be well designed and inexpensive. Wright and his wife, Mary, bought the 75 acre property, which was a quarry, in 1941. During the first decade or so, they reclaimed the land to a more natural state; the quarry floor became a small a swimming pool. After Mary passed away, Wright built his home and studio in 1952 and added a waterfall that fell into the pool. He designed the house with sustainability in mind and incorporated rocks, boulders, and trees. It is considered an excellent example of organic modern architecture. The house was placed on the National Register of Historic Places in 1996 and declared a National Landmark in 2006.
Images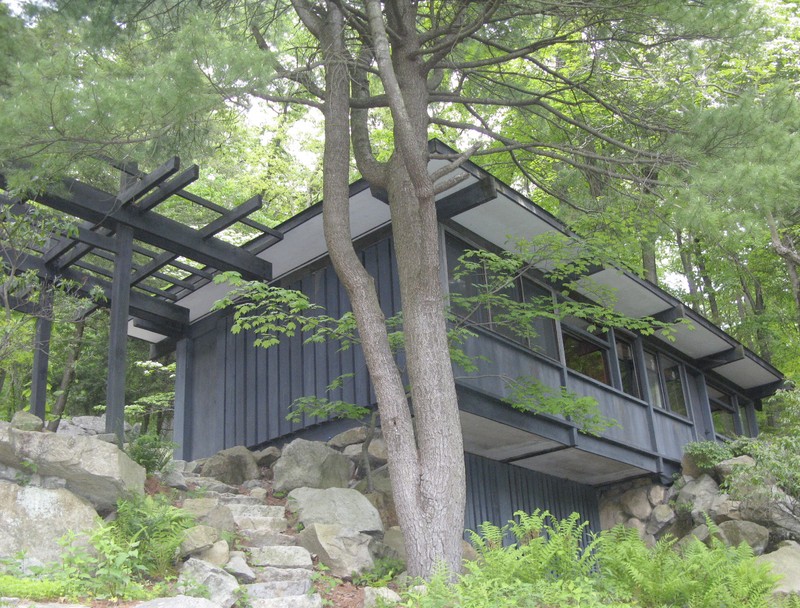 Panoramic view of the the house, blending in with nature as Wright had intended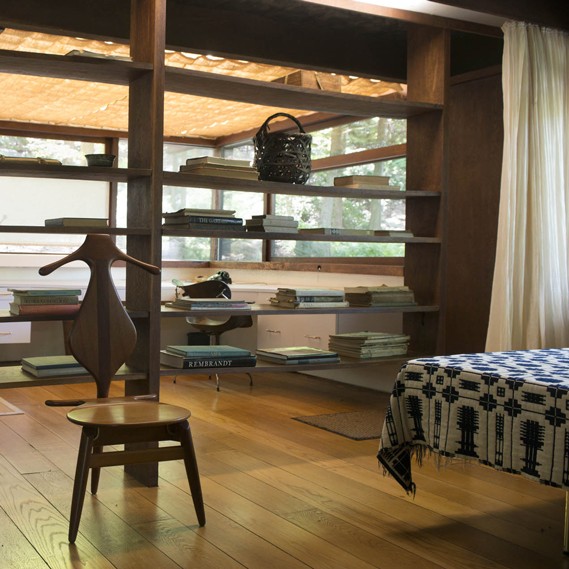 Large expanses of glass allows view of the pool and surrounding woods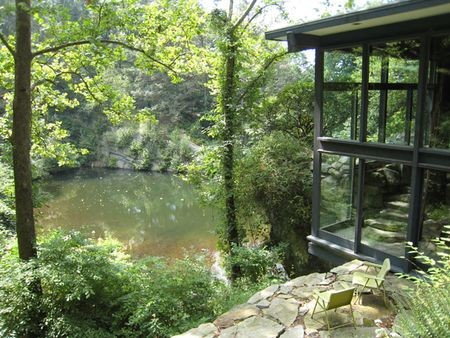 Another view of the interior
Sources
http://www.visitmanitoga.org/home-woodland-garden. Retrieved 10-8-15. Kathleen LaFrank. "Manitoga," National Register of Historic Places. 2-17-06.
Additional Information