Sherman House Museum
Introduction
The Sherman House Museum in Lancaster, Ohio is the birthplace of General William Tecumseh Sherman, his younger brother U.S. Senator John Sherman and home of the remarkable Sherman family. The Sherman House is listed on the National Register of Historic Places, Civil War Preservation Trail and has been a memorial to the family since 1951. It, along with Georgian Museum, is owned and operated by the Fairfield Heritage Association. The original frame home built in 1811 consists of a parlor/dining room, kitchen, master bedroom and children's bedroom. The Sherman family added onto the house in 1816, including a parlor and study for (father) Judge Charles Sherman. All of these rooms have been restored to look as they would have when the Sherman's lived here. A brick front was added to the house in 1870 and this victorian parlor is furnished almost completely with furniture owned by the General and Ellen Sherman when they lived in New York City after his retirement. It includes a parlor set originally owned by General Ulysses S. and Julia Grant. One upstairs bedroom houses family memorabilia, another is a re-creation of General Sherman's Civil War field tent which contains several items that he used during the war and a sound and light presentation depicting his passion for the Union. The last room you will visit houses an excellent exhibit of Civil War artifacts, guns and GAR memorabilia.
Images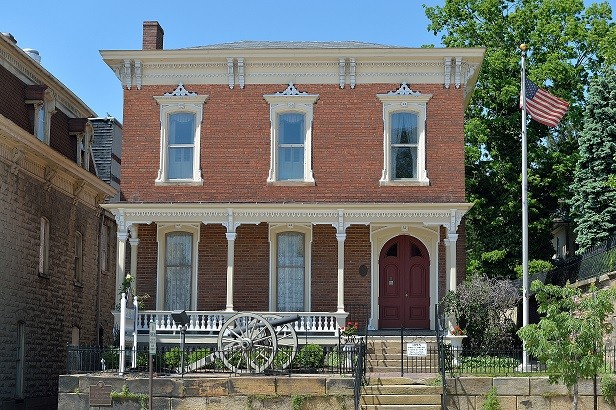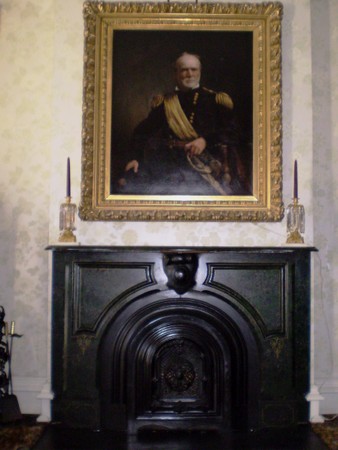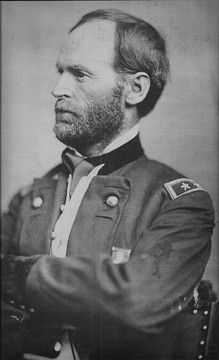 Backstory and Context
General Sherman was born February 8, 1820, and named William Tecumseh after the great Shawnee Indian chief. He was the sixth of eleven children born to Judge Charles and Mary Hoyt Sherman. As a child he was nicknamed "Cump" and it stuck for the rest of his life. His father died in 1829, and because of financial problems, he was sent to live with the neighboring Thomas Ewing family. He graduated from West Point in 1840 and married Ellen Ewing in 1850. They had eight children, four boys and four girls. He died in 1891, while living in New York City, but is buried in St. Louis, where he and his wife maintained a home much of their married lives.
General William Tecumseh Sherman is best remembered for his leadership during the
Civil War. Beginning with the battle at First Bull Run, Virginia (July 1861), he led
troops through Shiloh, Corinth, Vicksburg, Chattanooga, Atlanta, the March to the
Sea (November & December 1864), and Columbia, South Carolina. In Durham,
North Carolina, he remembered Lincoln's instructions, "Let them up easy," when he offered Confederate General Joe Johnson lenient terms of surrender on April 26, 1865. After the war he campaigned for early reconciliation with the South. In 1869 he became Commanding General of the Army, a post he held until he retired in 1883. He refused to run for the presidency several times, saying, "If nominated I will not run; if elected I will not serve."


Sources
http://www.shermanhouse.org/sherman-family-history.htm
Additional Information