Big Bend Golf Course
Introduction
Big Bend Golf Course holds a historic connection to the small community of Tornado, WV. The land ownership goes back to the first white settlers in the area. The golf course itself has been a long standing business in the area, for over 50 years, bringing people into the community.
Images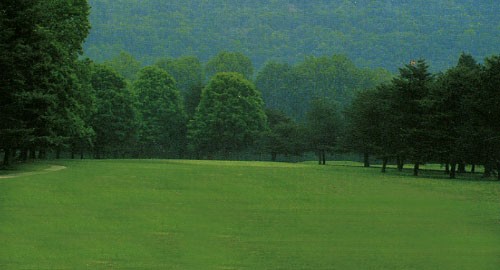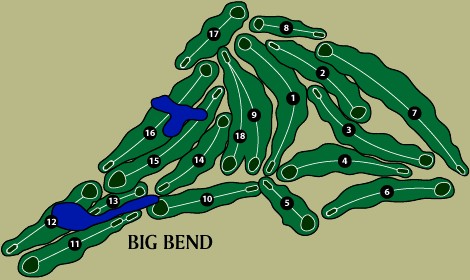 Backstory and Context
According to Tornado Remembers: Upper Falls of Coal River 1788-1988. Big Bend Golf Course was created in 1949 when Julius Evans of St. Albans purchased property from Carl Andrews. Andrews was formerly a mayor of Charleston. The property had originally been owned by Joseph W. Stephens (pg. 13). Stephens was in oil and gas in Lincoln County but came to Tornado in 1910. He bought 300 acres of land including that including those of Big Bend Golf Course (pg. 47).
In 1963, a contractor from Teays Valley, Claude Henson was employed to build the golf course for Evans. It was named Big Bend because the property was located in a loop of the Coal River in Tornado, WV. It opened on June 15, 1964. Jim Evans, Julius' son, managed the golf course until June 1978. At this time the golf course changed hands and was purchased by George Martin of Ferrell Road, St. Albans, WV (pg. 13).
In 1983, the Kanawha County Parks and Recreations purchased the golf course and has operated it ever since (pg.13). The golf course is linked to the Meadowood Park and Soccer Complex across the river. The two complexes offer a wide range of family fun and enrichment in the outdoors (kcprc website).
Sources
https://www.facebook.com/pages/Big-Bend-Golf-Course/105931156114683?fref=ts http://www.kcprc.com/Parks/Meadowood-Park/Facilities/Big-Bend-Golf-Course.aspx Wood, Joe and Eloise Wisman. Tornado Remembers: Upper Falls of Coal River 1788-1988. Kanawha Bicentennial: Charleston, WV. 1988. 13 & 47. Print.
Additional Information