J.M. Davis Arms and Historical Museum
Introduction
J.M. Davis Arms and Historical Museum dates back to 1916 when Mr. Davis traded 2,000 acres of land to purchase a hotel and decided to display his gun collection at the hotel. The collection grew and Mr. Davis opened a museum for the collection on June 27, 1969. Davis passed away in four years later. His love for the museum and collection are evidenced by his desire to be entombed within the museum. The collection is one of the largest of its kind, and includes historic swords, knives, posters, and Native American artifacts.
Images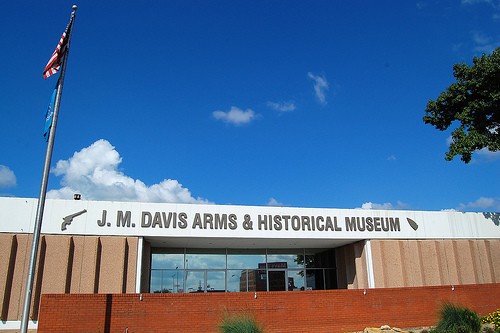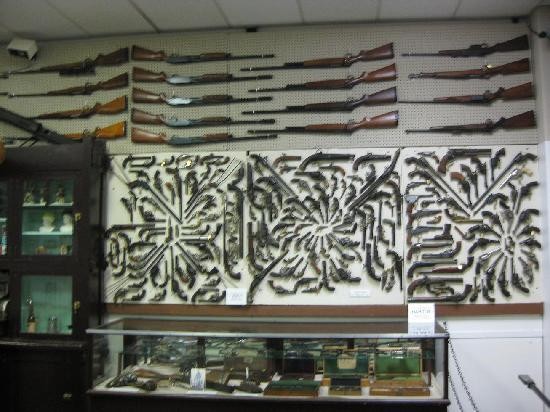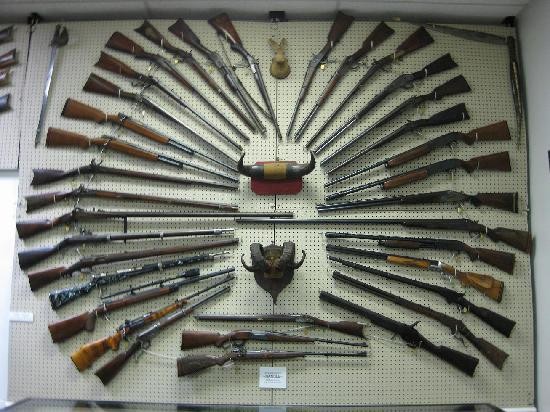 Backstory and Context
The J.M. Davis Arms and Historical Museum is named after its former owner, John Monroe Davis. Mr. Davis was first introduced to guns by his father at the young age of 7 years old when his father bought him a muzzle loading shotgun. Mr. Davis became fascinated with guns after that moment. In 1916 he traded 2000 acres of land to purchase the Mason Motel in Claremore, Oklahoma. By 1929, his hotel included a collection of almost 100 guns. Upon his death, Davis transferred ownership of his collection to the J.M. Davis Foundation, which leased the collection to the state of Oklahoma under the condition that the state would maintain a modern facility to house the collection and keep it open to the public.
The museum maintains a growing collection of swords, knives, steins, saddles, music boxes, musical instruments, political buttons, World War I posters, a John Rogers statue, and some Native American artifacts.
Sources
Additional Information