Madam Brett Homestead
Introduction
Built around 1709 by Roger and Catheryna Rombout Brett, the Madam Brett Homestead is the oldest and best preserved structure in Dutchess County, New York. It now is a museum and serves as the headquarters for the local chapter of the Daughters of the Revolution. Seven generations of the Brett family lived in the house and it still contains many of the original furnishings. It was placed on the National Register of Historic Places in 1976.
Images
The Madam Brett Homestead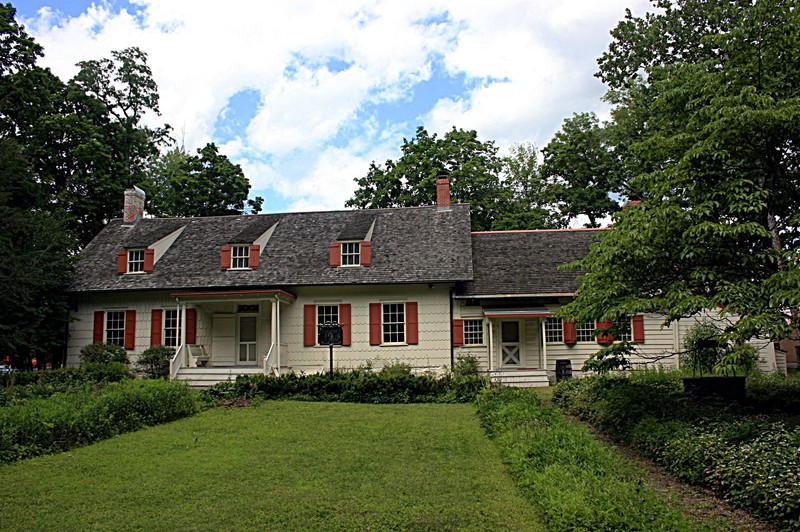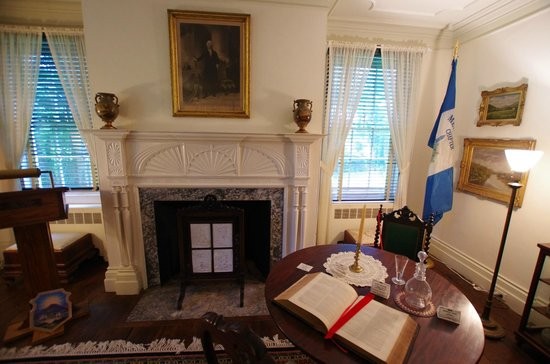 The kitchen features a large fireplace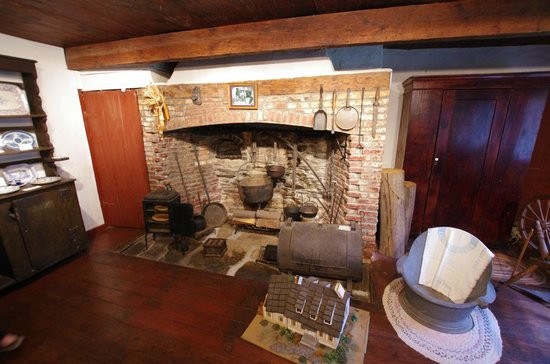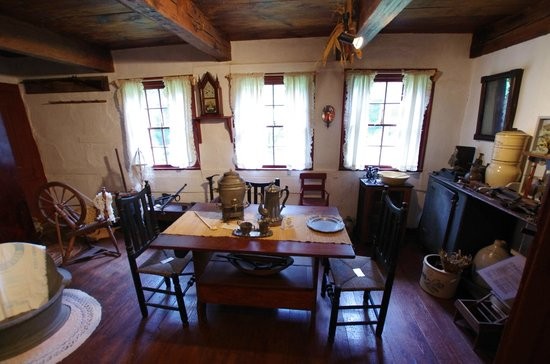 Backstory and Context
Roger and Catheryna built their home on land she inherited from her father, amounting to about 28,000 acres. Unfortunately, Roger died at a young age and Catheryna became a widow. However, this did not deter her from protecting her family's interests or pursuing her own. As the sole owner of the land, she helped protect her property by hiring a respected surveyor; she organized the first producer's co-operative as an equal member to the 21 men who joined; and she effectively managed the estate.

Catheryna's grandson-in-law was a Major general during the Revolutionary War and he hosted George Washington, Baron von Steuben, and Marquis de La Fayette on a few occasions at the house. The last Brett descendant, Cornelia Brett, deeded the house to the Daughters of the Revolution in 1954 (the house was going to be demolished by the DAR and others in the community saved it). The DAR chapter in Beacon was formed in 1895.
Sources
http://melzingah.awardspace.com/id5.htm. Retrieved 10-2-15.
Additional Information