Maryland State Monument, Antietam National Battlefield
Introduction
This monument, dedidated on May 30, 1900, commemorates both the Union and Confederate regiments and batteries that were present at the battle of Antietam. The monument is unique in this regard, as most of the nearly one-hundred monuments at Antietam designate the location of a particular regiment. Maryland rejected secession, but as a slave-holding state on the border between North and South, a portion of Maryland residents joined Confederate units such as the Baltimore Light Artillery. With the exception of the officers of Baltimore Light Artillery and the First Maryland Battery, each of the men commemorated in these monuments were officers of Union infantry and artillery units. Union and Confederate veterans worked together to design the monument, and although the vast majority of Marylanders who were engaged in the Battle of Antietam fought on behalf of the Union, nearly half of the members of Maryland Antietam Battlefield Commision were Confederate veterans.
Images
President William McKinley delivered the keynote at this monument's dedication ceremony in 1900.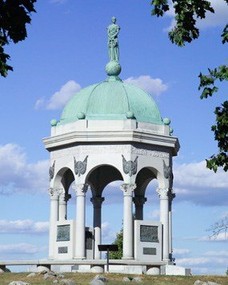 This is the only monument at Antietam that commemorates Union and Confederate units, such as this CSA artillery unit.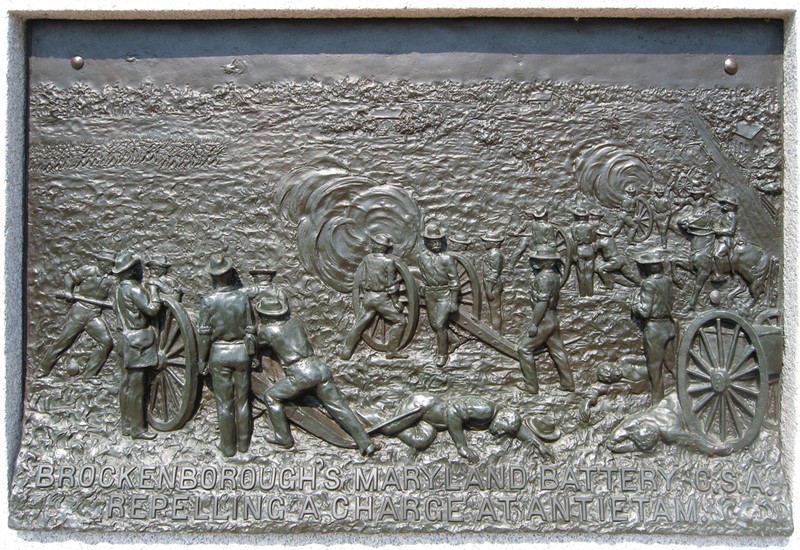 Backstory and Context
Two thousand visitors, veterans, and dignitaries attended the dedication of this monument which included a speech by Civil War veteran and President William McKinley. The monument was recently restored at a cost of $300,000.
Further elaborating on the battle that is the reason for such a monument, that being the battle of Antietam. In, the midst of the Civil War on September 17th 1862, Union Commander George McClellan led several severe attacks on Confederate General Robert Lee's troops.
This battle at Sharpsburg, Maryland is considered the bloodiest one-day battle that has taken place on American soil. With approximately 23,000 soldiers killed or labeled MIA/POW there were a much higher number of casualties during this battle than there was during D-Day.
This battle was a big turn in the war itself, tempers were flaring between the north and the south and although the battle technically ended in a draw the retreat of the Confederates allowed president Lincoln to declare the Emancipation Proclamation only a few days later.
Sources
-Tour of Antietam Battlefield led by NPS Park Ranger Brian Baracz, 2014.
-Battle of Antietam Facts & Summary. (2018, September 17). Retrieved March 1, 2019, from https://www.battlefields.org/learn/civil-war/battles/antietam

-
Top 10 U.S. Civil War Sites. (2010, September 14). Retrieved March 1, 2019, from https://www.nationalgeographic.com/travel/destinations/north-america/united-states/civil-war-sites/
Additional Information