Boston Avenue United Methodist Church
Introduction
The Boston Avenue United Methodist Church was built in 1929. It is a National Historic Landmark today because of its stunning architecture and unique Art Deco design.
Images
Close-up of the Boston Avenue United Methodist Church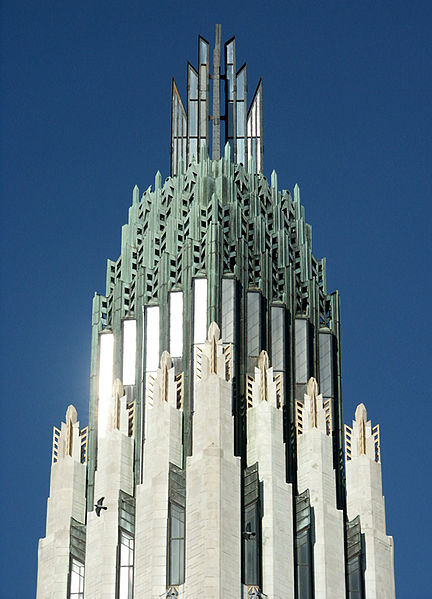 The church is a stunning example of Art Deco design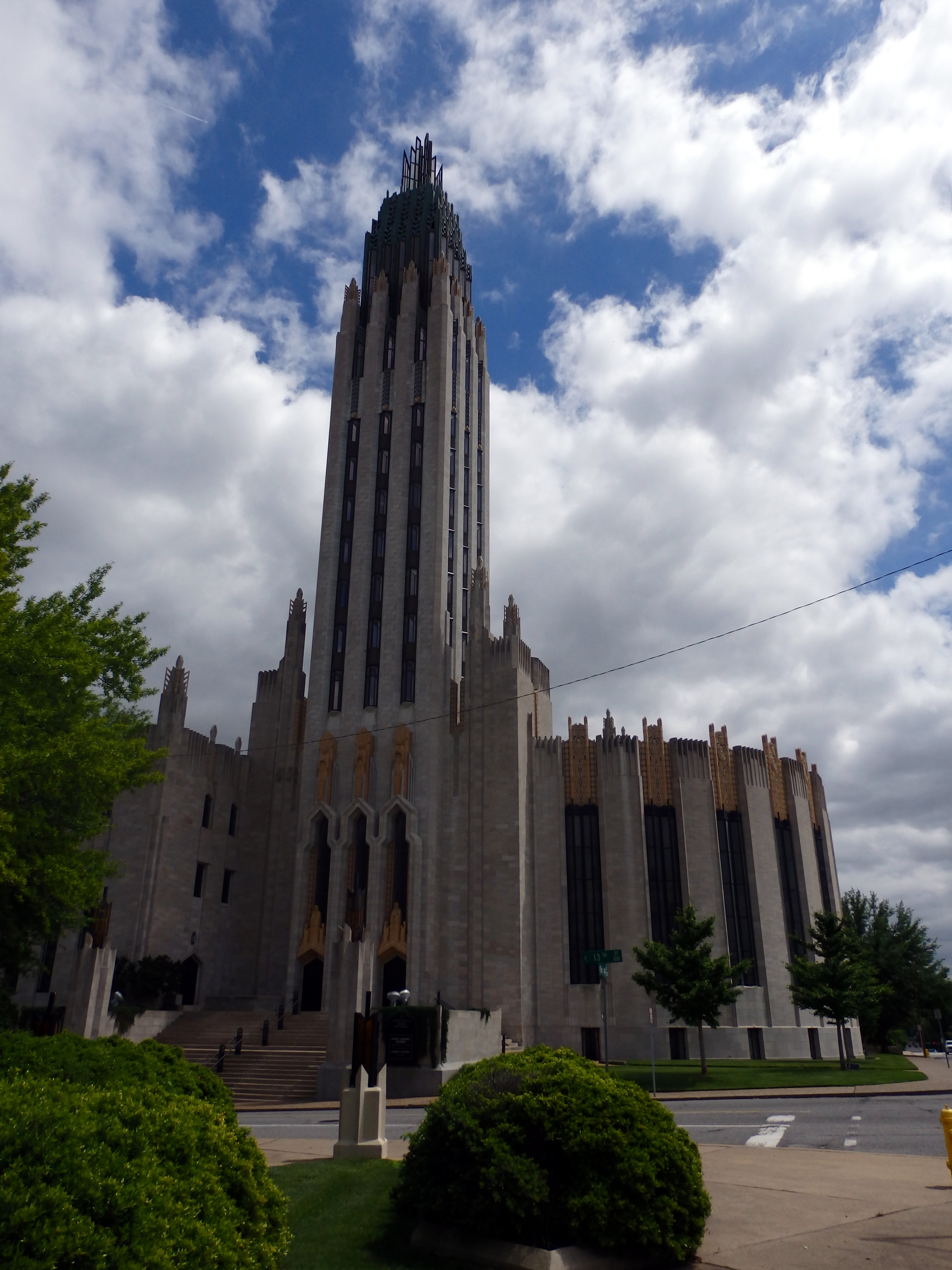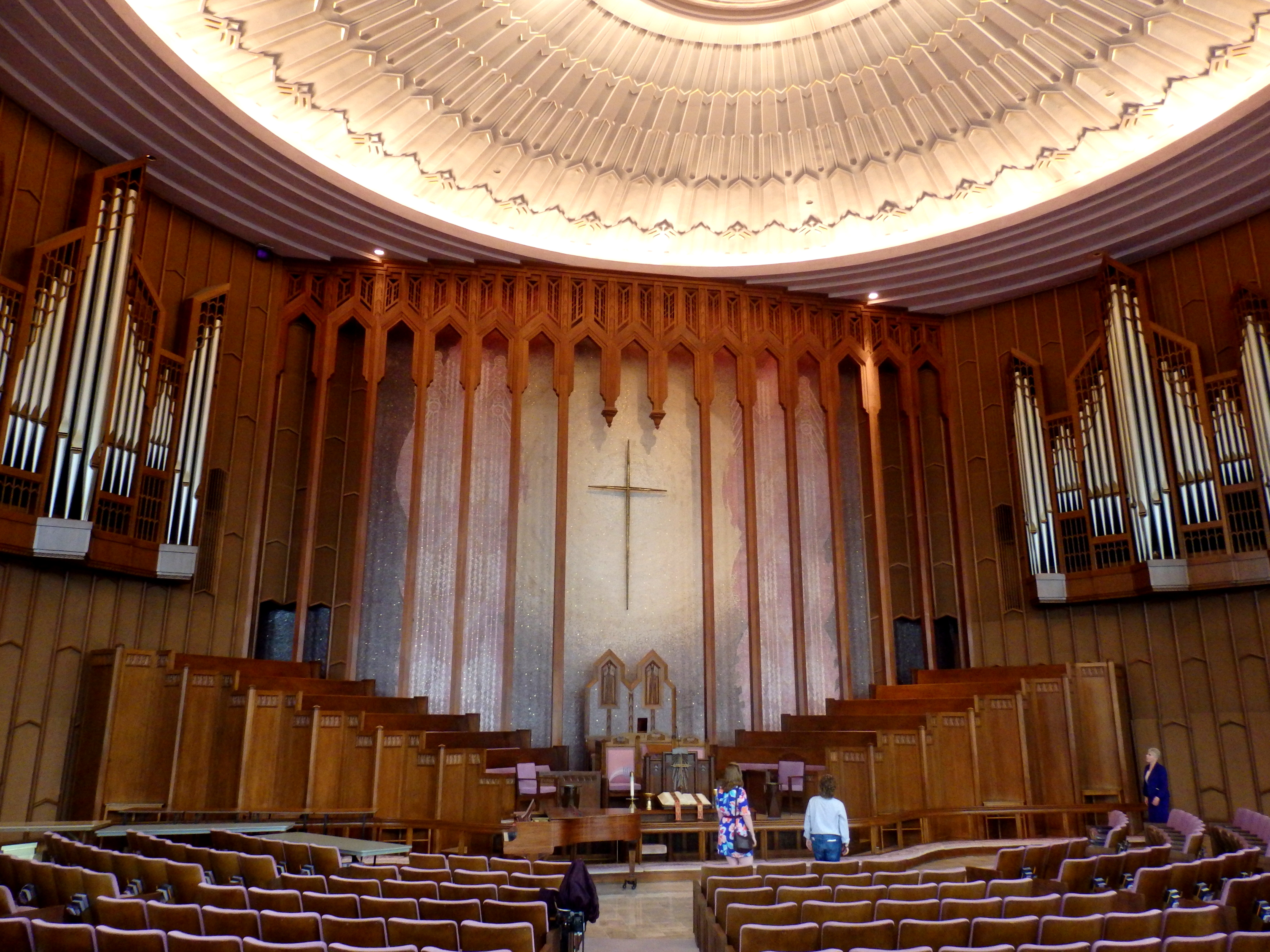 Backstory and Context
This Tulsa church community emerged in late 1893 when Reverend E.B. Chenoweth and his family arrived in town and started the Methodist Episcopal Church, South. Initially, he and a small congregation met monthly in a Presbyterian mission. The next year, the community began work on a church of its own, a small and simple building. In need of more space by 1901, the congregation moved into a brick building, and a few years later, acquired property on which to build an even larger church. This new building featured large white columnns and was named Boston Avenue Methodist Episcopal Church, South.

By the 1920s, this third church was again too small, and a church committee began searching for an architect to design a bigger one. Adah Robinson, an art instructor at the University of Tulsa drafted a sketch of an Art Deco design--an unusual choice for the time, when Gothic Revival was more popular. Once the church building committee members signed off on her design, they hired the architectural firm Rush, Endacott, & Rush to construct the building under her supervision. After more than two years of construction work, the church was completed in 1929.

Construction costs totaled around $1,500,000--initial payments weren't a problem, since 1920s Tulsa was enjoying its oil boom, but church members struggled to continue paying off the building during the 1930s, following the Great Depression. Nonetheless, they succeeded. In 1946, the church was dedicated. In the 1960s, the tower elevator and offices, as well as a Children's Building, were completed. The church remains in use today.

Notable elements include:
-Two mosaics in the Great Hall, added in 1993: each is 35' high, weighs 3000 pounds, and includes 250,000+ tiles.
-A columnbarium, built in 2000: church members' cremains are contained here.


Sources
"Our History." Boston Avenue United Methodist Church. Accessed March 27, 2017. http://www.bostonavenue.org/welcome/about-us/history.



Additional Information