Seneca Iroquois National Museum
Introduction
The Seneca Iroquois National Museum is a Native American museum located in Salamanca, New York. It is dedicated to the Seneca native people and the Iroquois Confederacy, a six-nation alliance—formed centuries before European arrival to the Americas—comprised of the Mohawk, Onondaga, Oneida, Cayuga, Seneca, and Tuscarora nations. The museum holds over one million objects in its collection, consisting of ethnographic and archaeological artifacts, documents, photographs, multimedia, publications, articles, and other items. It has four permanent exhibits: This Is Where We Walked, which examines the effects the loss of traditional lands that were covered after the Kinzua Dam was built; a log cabin exhibit showing what life was like for the Seneca in the mid-1700s; a traditional longhouse exhibit; and an exhibit describing the clan system which was and remains an essential part of the Seneca culture.
Images
The Seneca Iroquois Museum preserves and promotes the history of the Iroquois Confederacy.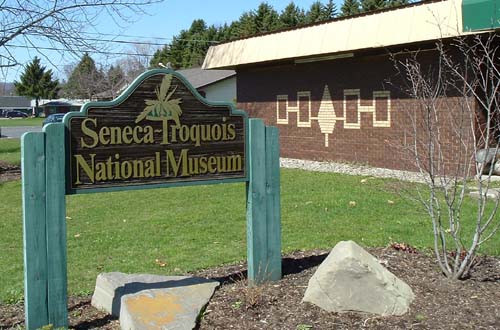 Among the museum's exhibits is this replica longhouse.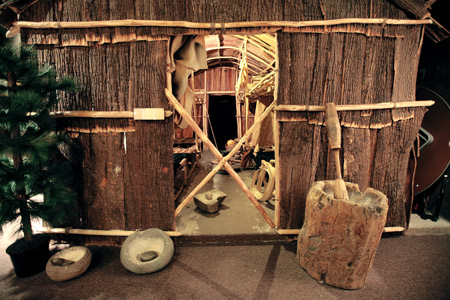 Sources
"Overview." Seneca Iroquois National Museum. Accessed September 21, 2015. https://www.senecamuseum.org/Exhibits.aspx.

"Culture." Seneca Nation of Indians. Accessed September 21, 2015. https://sni.org/culture.

Additional Information