Genesee Country Village and Museum
Introduction
The Genesee Country Village and Museum is a large 700-acre outdoor museum located in Mumford, New York dedicated to educating the public about life in the 1800s. To this end, it contains 68 restored 19th-century buildings—the third largest collection of historic buildings in the country—making it the largest museum of its kind in the state. The museum's 15,000 artifacts are distributed throughout these structures. Museum staff wear period clothing and demonstrate how various tasks were done during the 19th century. The museum offers various educational programs, including the "Pioneer Experience," during which visitors can spend a weekend living as "pioneers." Other highlights include the John L. Wehle Art Gallery, which houses one of the premier collections of wildlife and sporting artwork and the Susan Green Costume Collection, one of the best privately owned collections of historic clothing in the country.
Images
Another notable building is the the octogan shaped Hyde House, which was built around 1870.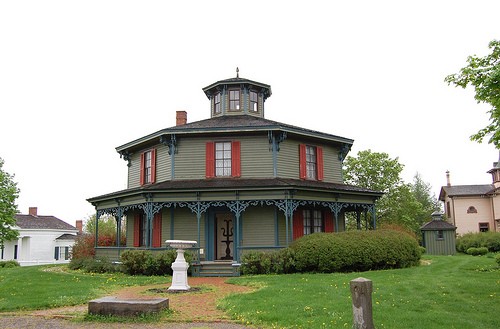 Map of the museum grounds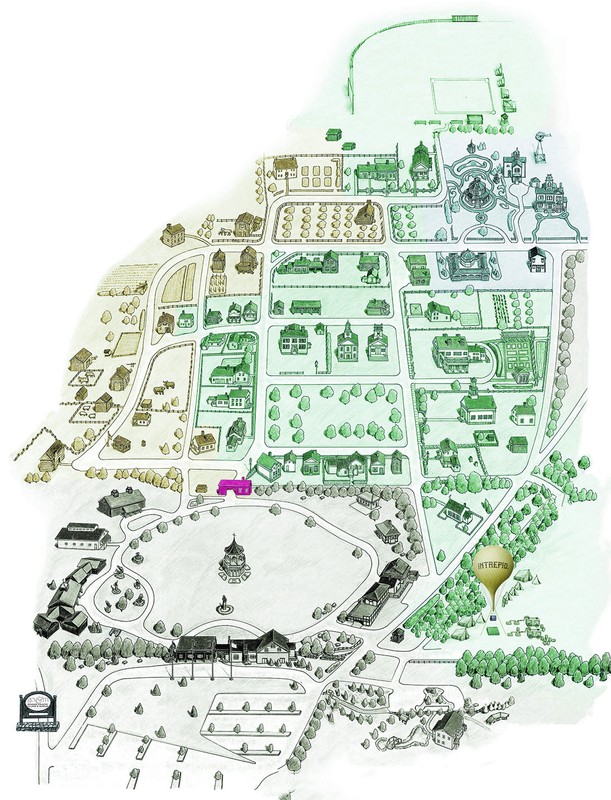 Backstory and Context
Two of the museum's 68 buildings are worth noting. One is the house belonging to Colonel Nathaniel Rochester, who founded what would become the city of Rochester. The other is the childhood home of George Eastman, the founder of the Eastman Kodak Company.
Sources
"About Us." Genesee Country Village and Museum. Accessed September 21, 2015. https://www.gcv.org/About-Us.

Photo and map: Genesee Country Village and Museum
Additional Information