Antoinette Louisa Brown Blackwell Childhood Home
Introduction
This historic house was the childhood home of Antoinette Louisa Brown Blackwell, one of the country's prominent women's rights activists of the 19th and early 20th centuries. Born in 1825, Antoinette Brown grew up amidst the Protestant revival movement that swept this section of New York. This home was built in 1830, five years after Antoinette's birth, and designed in the Federal style. While she lived at this home, she learned to read and felt a tremendous attachment to both religion and the written word. By the age of nine, she was a member and speaker of a local Congregationalist church. She attended Oberlin College and graduated in 1850, (However, the future leader's name was not officially listed on the graduating class until 1908). She served as traveling minister until she was ordained pastor in South Butler, NY, becoming the first woman to ever be ordained by a leading Protestant denomination in the United States. She would become one of the leading theorists about the rights of women and one of the leading advocates of universal suffrage. She also spoke out against slavery at a time when few in the North were willing to do so.
Images
The Antoinette Blackwell Childhood Home
Portrait of Antoinette Blackwell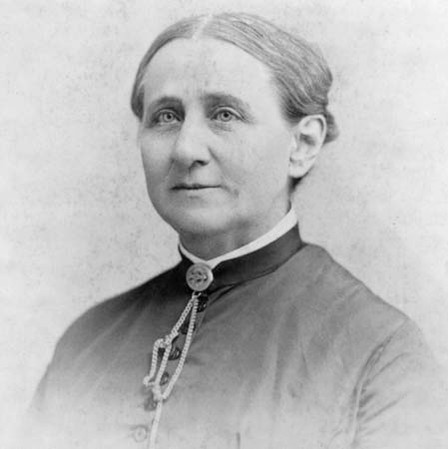 This edited volume offers correspondence between Blackwell and Lucy Stone. Together these letters offer a view into the thoughts and actions of these suffrage and antislavery leaders.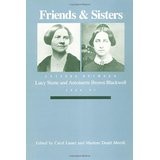 Backstory and Context
In 1853, Brown attended but was not permitted to address the meeting of the World's Temperance Convention because of her gender. Brown left the pastorate in 1854, believing that organized religion might not be the best way to support the crusade against alcohol and many of the other religious and social reforms she supported. She wrote for the New York Tribune and a number of other publications. In 1856, Brown married Samuel Charles Blackwell, a supporter of many of the social and religious reform movements that were important to Brown in her early years.

Blackwell corresponded and would later tour with women's rights activists Susan B. Anthony and Elizabeth Cady Stanton. She was also one of the few early women's rights activists to vote in the 1920 presidential election.
Sources
"Antoinette Louisa Brown Blackwell Childhood Home." Places Where Women Made History, National Park Service. Accessed September 21, 2015. http://www.nps.gov/nr/travel/pwwmh/ny4.htm
Additional Information