Leif Erikson Statue
Introduction
In the northern Seattle neighborhood of Ballard, at the shores of the Shilshole Bay Marine, sits the Lief Erikson statue. The city of Seattle was gifted the statue in the 1960s by the Norwegian American community, as this area of Seattle is known for its significant Scandinavian heritage. The statue, which depicts a tall, exploratory Lief, also contains authentic viking scribes and designs, and is dedicated towards all immigrants who left their homes in search of a better future.
Images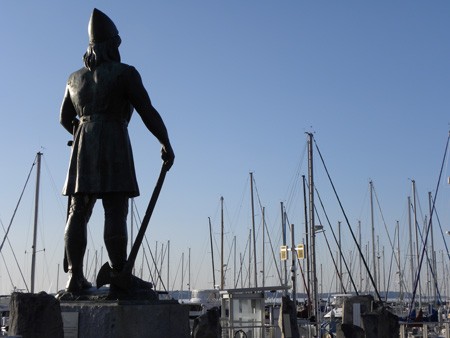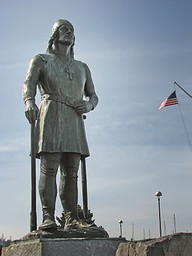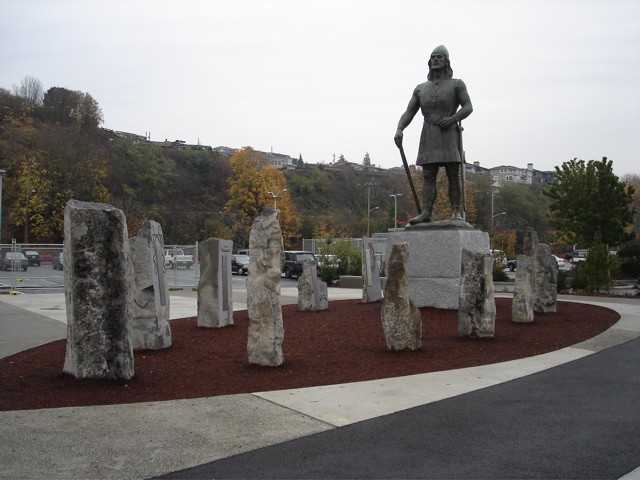 Backstory and Context
Just north of downtown Seattle is the neighborhood of Ballard. The Leif Erikson Statue is located at Ballard's Shilshole Bay Marina, and was built to commemorate the city's Scandinavian heritage, and as an acknowledgement to all immigrants.
Leif Erikson, born around 1000 A.D. is a Norse explorer who is said to have been the first recorded European to set foot on American shores. Leif's father was Erik the Red, who founded the first European settlement on Greenland. Leif, who is said to have followed closely in his father's footsteps, was known for sailing between Norway and Greenland. On one trip, however, his ship went off course, and landed on the continent of North America. The area is now known as Nova Scotia, but at the time, Leif called in Vinland.
However, Leif did not stay in the area, attempt to contact locals, or to colonize the property. Instead, he turned around and headed back to Norway. While he made no attempt to return to the continent, he is still regarded as the first European to have landed on North American ground, nearly five centuries before the widely acclaimed Christopher Columbus would set sail.
The statue was gifted to the city of Seattle from the Norwegian American community, initially given at the Seattle World's Fair in 1962, and the statue was once again updated in 2007. The statue is comprised of a large Leif, who stands atop a six foot fall granite stone. The round structure is surrounded by "Stonehedge-esque" upright, runic-like stones. Each stone features an authentic Viking carving and plaques with the names of nearly two thousand immigrants, accompanied by their immigration dates and hometowns. The statue is said to commemorate the lives of all immigrations who traveled to a new land for opportunity, freedom, and a better future.
Sources
http://www.leiferikson.org/Shilshole.htm
Additional Information