Powell-Redmond House
Introduction
The Powell-Redmond House is a beautiful brick home nestled in the heart of Mason County, WV. Located in Clifton, this home overlooks the mighty Ohio River and offers privacy and seclusion, as well as some interesting military history and stunning Italian inspired architecture. As of 1983, this home resides on the list of The U.S. National Register of Historic Places. It was built in 1866 by General William Henry Powell who was an American Union soldier during the Civil War and served in the 2nd West Virginia Cavalry Regiment, and who later won the Medal of Honor in 1890 for his heroism during the Battle of Sinking Creek, Virginia that took place in November of 1862. This landmark home is currently for sale and can be toured by appointment.
Images
Photo of the Powell-Redmond house.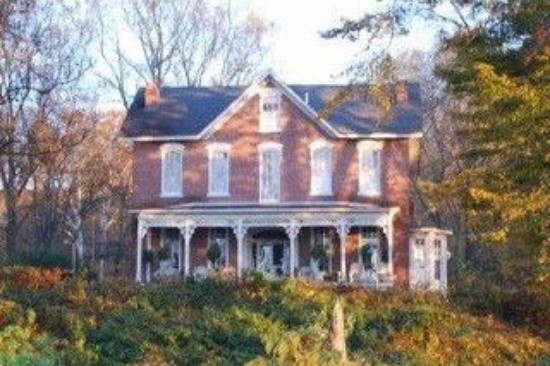 Powell-Redmond house. Date of photo unknown.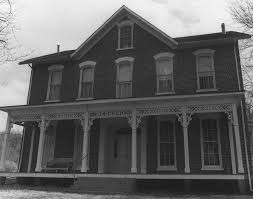 This is a photo of the grand ballroom the Powell-Redmond house boasts.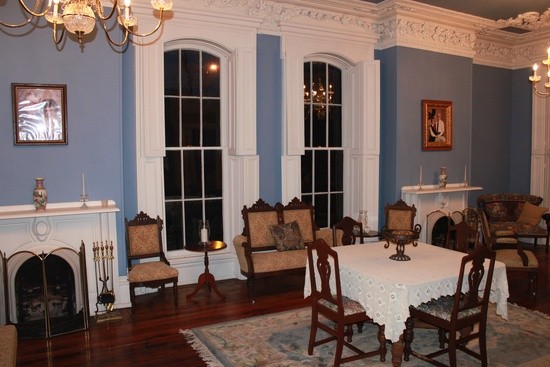 Photo of the staircase in the Powell-Redmond house.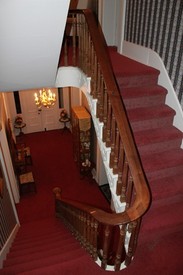 Kitchen of Powell-Redmond house. As is obvious the kitchen has been updated with modern amenities.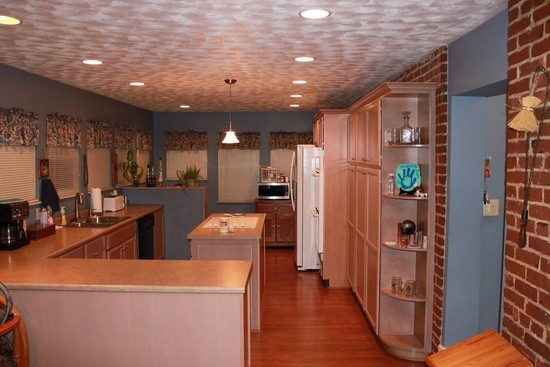 Backstory and Context
Built in 1866, the Powell-Redmond House sits atop a small hill in Clifton, West Virginia that looks down on the mighty Ohio River. Nestled back away from the main road this property is surrounded by trees and it makes you feel that you have stepped back in time. It sits on over 3 acres and is privately owned at the present time. This is an expansive 2.5 story brick home that one can get lost in. With 14 rooms in all, including 4.5 baths, is an architectural masterpiece with history woven into every brick. This home also has a ballroom and a library, who wouldn't love that?
This home was built by William Henry Powell who was an American soldier during the Civil War and received the Medal of Honor for his heroism during the Battle of Sinking Creek in Virginia on November 26, 1862. He was responsible for capturing a 500 man camp with his meager 21 men and there wasn't a single man lost. He received the award in July of 1890. The next year Powell was shot while leading cavalry in Wytheville, Virginia; although he survived the initial wound he was later captured and became a prisoner of war. After this he went on to command the 2nd West Virginia Volunteer Cavalry Regiment.
Powell was born in Pontypool, Wales on May 10, 1825, and his family later emigrated to Tennessee when he was just five years old. Before enlisting in the army at the age of 36, Powell was a manager of the Lawrence Iron Works in Ohio. After the war he went back to work and made nails for the rest of his life. Powell would die in Belleville, Illinois in 1904.
Powell and his family lived in the home that he built from 1866 to 1871. During the time that the family lived there a huge party was held on its lawns in celebration of Ulysses S. Grant's victory during the presidential election in 1868. After Powell sold the nail factory he built in 1871, the family moved to Kansas. This property was later purchased by Benjamin Redmond in 1885 that was part of a prominent West Virginia family. He was a Mason County attorney and was active in the community. 'Judge' Redmond's family still owns this property, although it has been on the market for some time now.
This home holds its significance as one of the finest landmarks in this part of the county and should be viewed with respect. Over the years updated have been done and it has been modernized in some ways, but the old, historic ambiance is ever present. Tours of this home can be arranged with the current owners and can be reached at the number given above.
Sources
Wikipedia contributors. "Powell-Redmond House." Wikipedia, The Free Encyclopedia. Wikipedia, The Free Encyclopedia, 28 Nov. 2013. Web. 17 Sep. 2015. http://www.wvculture.org/shpo/nr/pdf/mason/83003243.pdf. N.p., n.d. Web. 6 Oct. 2015. Wikipedia,. 'William Henry Powell (Medal Of Honor)'. N.p., 2015. Web. 6 Oct. 2015. Alplm-cdi.com,. 'William H. Powell Papers, 1825-1899 · Chronicling Illinois'. N.p., 2015. Web. 7 Oct. 2015.
Additional Information