Gerrit Smith Estate (Underground Railroad Heritage Trail)
Introduction
This estate was once owned by Gerrit Smith (1797-1874), one of the leading abolitionists of the 19th century and was heavily involved in other social causes such as women's suffrage and the temperance movement. He was a presidential candidate in 1848 and 1856 (representing liberal parties), and ran for Governor of New York in 1840 and 1858 on an anti-slavery platform. The estate today consists of the visitor center, the land office building, which is listed on the National Register of Historic Places, a barn, and another building likely used to wash laundry. The foundations for other structures are also located on the estate. The estate is operated by the Smithfield Community Association and is a National Park Service "Network to Freedom" site. The estate is a National Historic Landmark.
Images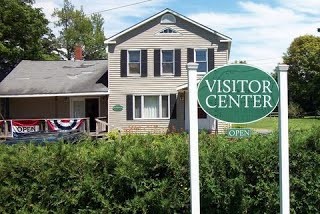 The Land Office, listed on the National Register of Historic Places, witnessed thousands of transactions for land in the northeastern part of the county.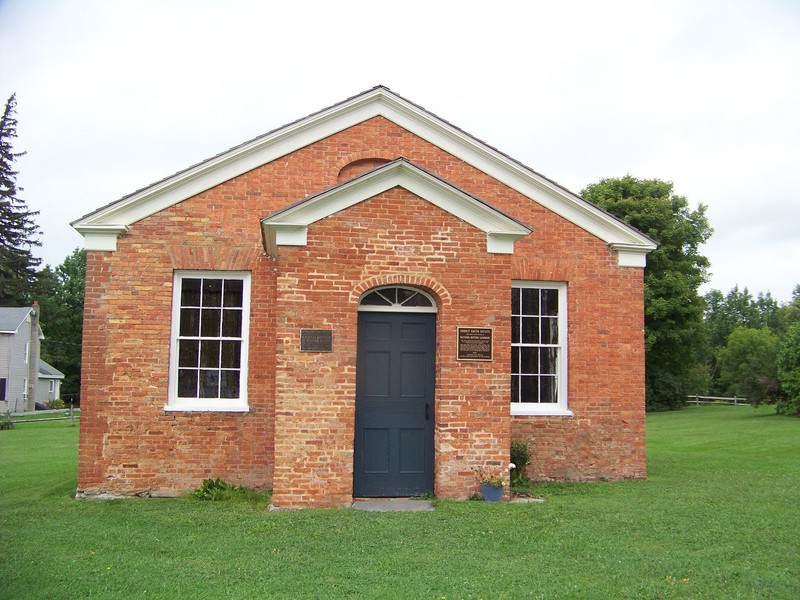 The barn and what is thought to be the laundry building.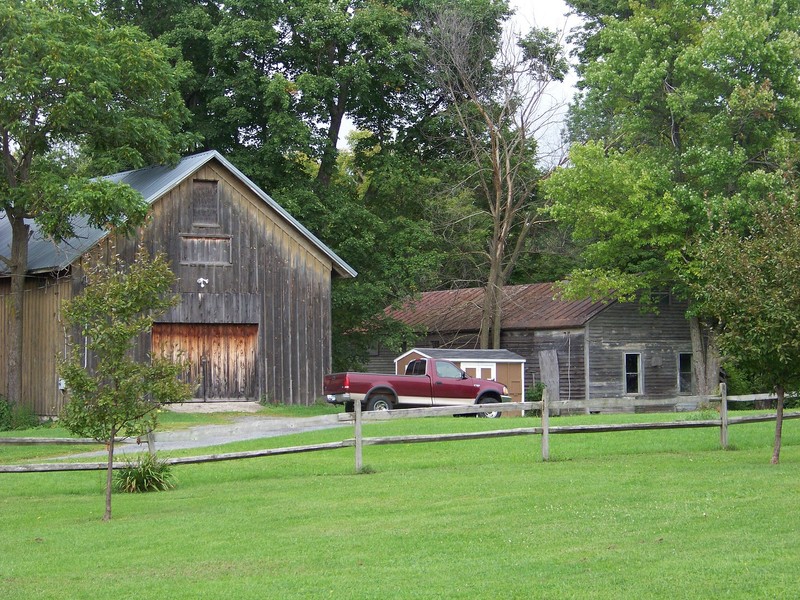 Backstory and Context
Gerrit Smith was a prominent reformer and abolitionist in the mid-1800s. Smith was wealthy and served briefly in the House of Representatives, but he experienced a turning point in 1835 when he attended the Utica Conference, a large gathering of hundreds of abolitionists. The meeting was attacked by a mob and in the aftermath of the violence, Smith invited the attendees to gather at his Peterboro home, roughly thirty miles away.

From that point, Smith was a committed abolitionist. Smith served as president of the New York Anti-Slavery Society from 1836 to 1839 and gradually became more and more outspoken in his denunciation of slavery. He began publicly encouraging opponents of slavery to assist runaway slaves, an act which was illegal at the time. He also donated considerable money to the antislavery cause.

In some cases, Smith purchased slaves and their families for the purpose of freeing them. He also donated money to abolitionists for their travel expenses and publications. It's estimated that over the course of his lifetime, Smith gave away more than eight million dollars, an astonishing sum in the mid-1800s.

Smith's home also became a widely recognized stop on the Underground Railroad. Numerous runaway slaves benefited from Smith's hospitality, food, and money, on their way to Canada. The Smith family owned a substantial amount of land in New York, and Smith sold numerous tracts to former slaves, some of whom he had aided in their escape, for one dollar. Roughly 140,000 acres were transferred to African Americans in this way from 1846 to 1850.
Sources
Homepage. Gerrit Smith Estate National Historic Landmark. September 16, 2015. http://www.gerritsmith.org/home.

Photos: Lvklock, via Wikimedia
https://en.wikipedia.org/wiki/Gerrit_Smith_Estate#/media/File:Barn_and_Laundry_Gerrit_Smith_Estate.j...

Gerrit Smith Estate and Land Office. National Park Service. Accessed December 24, 2017. https://www.nps.gov/nr/travel/underground/ny3.htm.


Additional Information