Explosion of the Steamship Dayton- historical marker
Introduction
The steamer "Dayton" exploded on September 12, 1845 when two of its boilers burst. The following eight soldiers died as a result of injuries inflicted in the explosion, seven immediately and one a few days later: Lt. Benjamin A. Berry, 28; Lt. Thaddeus Higgins, age 28; Richard Edwards, age 33; John Hughes, age 18; Alexander Iwanowski, age 39; James Johnson, age 36; James Marshall, age 39; and Daniel McKerns, age 26.
Images
Overview map of the Mexican War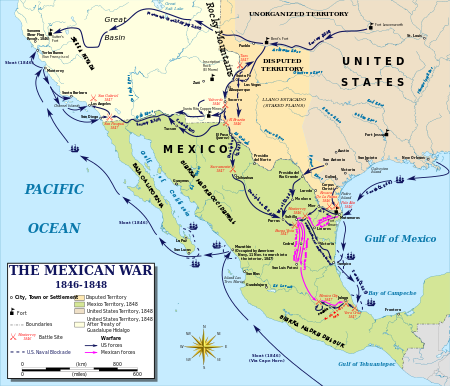 Map of only disputed territory in the Mexican-American War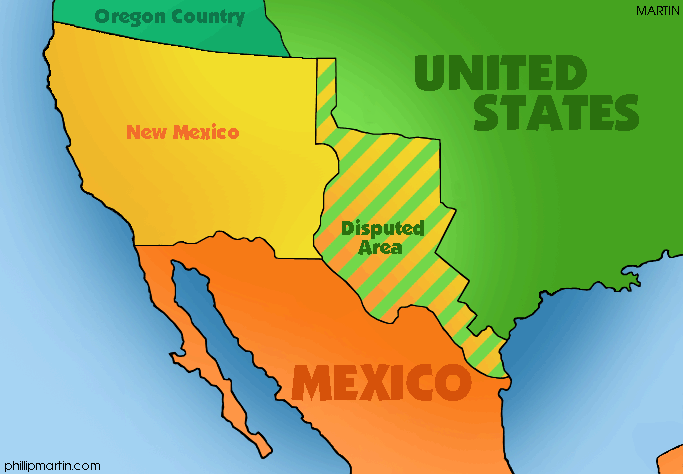 Backstory and Context
The US entered an argument concerning boundaries with Texas and Mexico when the people of Texas voted to annex to the US in June of 1845. President James K. Polk ordered General Zachary Taylor to position his troops in the vicinity of the Rio Grande River that runs through Southern Texas and Northern Mexico and acts as the modern-day boundary line between the two. Corpus Christi was chosen as headquarters.
The Dayton was carrying troops from Corpus Christi to St. Joseph's, or San José Island, when it exploded. San José Island is a barrier island on the Gulf Coast of Texas. On July 26, 1845, the first American flag to fly in Texas was planted on Saint Joseph's Island by Lt. Chandler of the USS Alabama. A small military town called Aransas was established on the island.
The border dispute referred to led to the Mexican War between the United States and Mexico from 1846-1848. When President Polk's attempts to get Mexico to agree to set the border between Texas and Mexico at the Rio Grande and selling Northern California failed, he used an April 25 ambush by Mexican troops on American troops to declare war on May 13, 1846. The April 25 ambush was done because the Mexican government viewed the January 13, 1846 advance of General Taylor's Army to the Rio Grande as an act of war. In the Treaty of Guadalupe in February of 1848 that ended the war, the US gained the territories California, Arizona, New Mexico, and the Rio Grande boundary for Texas, as well as parts of Utah, Nevada, and Colorado.
Sources
http://www.hmdb.org/marker.asp?marker=31938 https://en.wikipedia.org/wiki/San_Jos%C3%A9_Island_(Texas) https://tshaonline.org/handbook/online/articles/qdm02 https://en.wikipedia.org/wiki/Mexican%E2%80%93American_War http://americanhistory.mrdonn.org/powerpoints/mexican-american-war.html http://kezirian.weebly.com/mexican-american-war.html
Additional Information