Pink Palace Museum
Introduction
The Pink Palace Museum offers a large collection of permanent exhibits that help residents and visitors to explore Memphis' natural and cultural history. This 1920s mansion is built from distinctive Georgian marble. Inside the mansion lies the real treasure, however. The museum holds a collection of science, culture, history, and natural history museums all in one location. Recent additions include an IMAX theater and planetarium.
Images
The mansion was in the early 1920s and was going to be the home of Clarence Saunders, founder of Piggly Wiggly stores. Before the mansion's construction was complete, Saunders was forced to file for bankruptcy.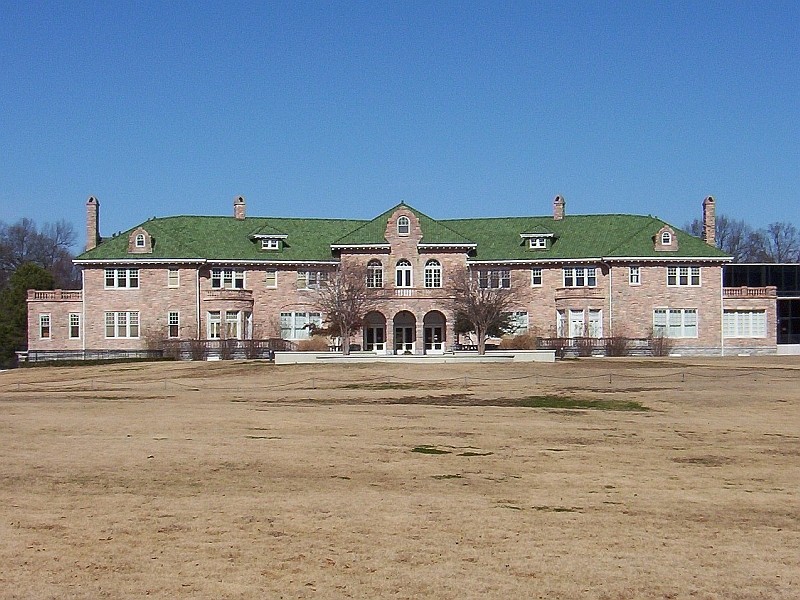 Backstory and Context
The Pink Palace Museum is one of the largest facilities of its kind in the Southeast. You can walk through a replica of the first self-service grocery store in the country, Clarence Saunders' Piggly Wiggly. Explore the cultural and natural history of the Mid-South through exciting exhibits, dioramas, and audio-visuals. Trace Memphis' development from the time of Spanish explorers through the Civil War and the yellow fever epidemics. Learn from the award-winning medical exhibit how health care grew to be Memphis' largest industry.
Some of the most popular exhibits include: Memphis Music, The Changing Roles of Women, Cotton Carnival, and Memphis Memories.
Adjacent to the mansion is the more modern Pink Palace Museum building. This building also houses many of the museum's permanent exhibits. These exhibits include: a walk-through replica of the first Piggly Wiggly store, the amazing Clyde Parke Circus which is a mechanical one inch to one foot scale model circus, Native American pottery, and fossils. This building hosts ever changing traveling exhibits, as well.
Additional Information