Fort Ontario
Introduction
Originally built by the British in 1755, Fort Ontario is located on the eastern shore of Lake Ontario in Oswego, New York. The fort was one of several the British constructed during the French and Indian War to protect its interests on the east side of the lake. It was destroyed, rebuilt, and reoccupied by British and American troops at different times in its long history. During the later years of World War II, it served as a refugee camp for Jewish refugees who fled Nazi persecution (this was the only attempt by the United States to shelter Jews during the war). The fort was placed on the National Register of Historic Places in 1970.
Images
Aerial view of Fort Ontario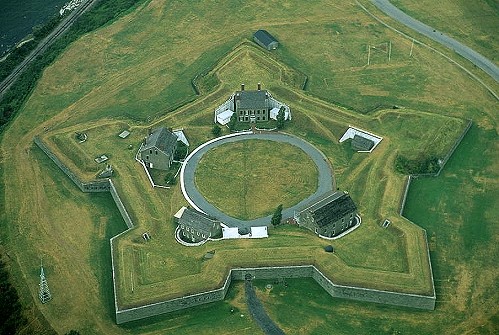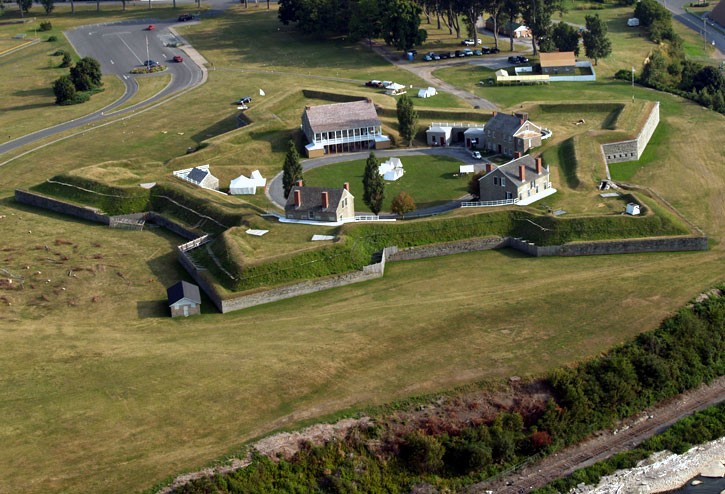 Closer view of the buildings inside the fort

Backstory and Context
The British rebuilt the fort in 1759, enlarging and using more advanced construction techniques (the previous design was a simple wood stockade that could only hold 300 troops). During the American Revolution, a New York regiment destroyed the fort in 1778 after the British had abandoned it. Once again, the British returned and rebuilt it in 1782. American troops were stationed at the fort beginning in 1796 but little work was done on it and it was easily overrun and taken over by the British in 1814 during the War of 1812. The threat of another war with Britain prompted the United States to regarrison the fort between 1839-1844 and improvements were made during the Civil War. The fort was again abandoned, then briefly reoccupied in the 1903-1904, and abandoned until World War II.
Sources
http://fortoswego.com/?page_id=11 http://nysparks.com/historic-sites/20/details.aspx https://en.wikipedia.org/wiki/Fort_Ontario
Additional Information