A. Jackson Crawford Building
Introduction
The home of A. J. "Jackson" Crawford, an ad-hoc attorney in Somerset, Pulaski County, KY for the African-Americans in the county (and the only in the county for minorities).
Images
The A. J. Crawford Building in 1980.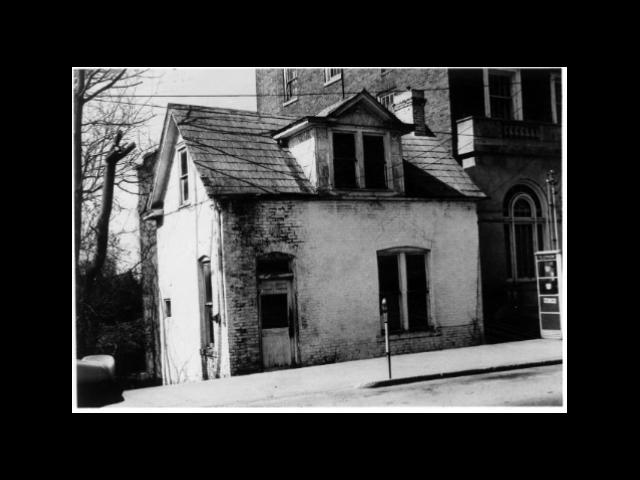 Backstory and Context
Known as "Uncle Jack" to the people of Pulaski, A. Jackson Crawford was a prominent attorney for the area from 1880 to 1915. In 1880, Crawford purchased the lot at an auction and built a house that also acted as his law office.
Not much is known about A. J. Crawford before 1880, except for his being a slave in 1844 and the possibility that he served as a law clerk and apprentice to attorney Thomas Zatzinger Morrow shortly after the Civil War. Morrow would become a circuit judge in 1891. Morrow, previous to the Civil War, was an attorney for the same area. During the Civil War he raised the 32nd KY INF. for the Union Army and was the unit's Lieutenant-Colonel for 9 months. Shortly after he served in the KY State House of Reps., State Senate, and nominee for governorship to the state.
There, so far, has been no evidence found to prove that Crawford was admitted to the Kentucky State Bar. The only 'proof' is verbal. Judge H. C. Kennedy, in writing a history of the Somerset Bar Association, wrote that Crawford was the "only colored man who ever practiced before the Somerset Bar." Crawford's death certificate declared his occupations as "Lawyer" and a niece to his sister, during an oral history, only indicated that he "worked for Judge Morrow."
Whether or not he was a legally practicing lawyer, it is evident that Crawford provided desperately needed legal assistance to Pulaski County African-Americans after the Civil War. Also, there is the off chance that he was also the first Black man to practice law in the entire state of KY at the time.
This 'first Black lawyer in Somerset' was also prominent is helping found his local church and acted as a minister oft times.
The A. J. Crawford building was listed in the NHRP in 1984
Additional Information