Boydville
Introduction
Boydville is an historic mansion that belonged to Elisha Boyd an officer in the Fourth Virginian regiment of the War of 1812. His son-in-law, Charles Faulkner, also served in the Civil War. The mansion was almost destroyed by Union soldiers along with others in retaliation for the Confederate's burning of Maryland Governor Bradford's home. However, Abraham Lincoln interceded on behalf of the property, stating that this home was exempt from General David Hunter's order to burn the residences of prominent rebels in the Shenandoah Valley in retaliation for the Confederacy's actions in Maryland. Stonewall Jackson was a friend to Elisha Boyd and it's speculated that he has stayed at Boydville along with a host of other well known people from Washington, including Henry Clay and William Jennings Bryan-two of the most influential men of their times who both secured their party's nomination for President of the United States on multiple occasions. The home now serves as an inn and venue for weddings and community events.
Images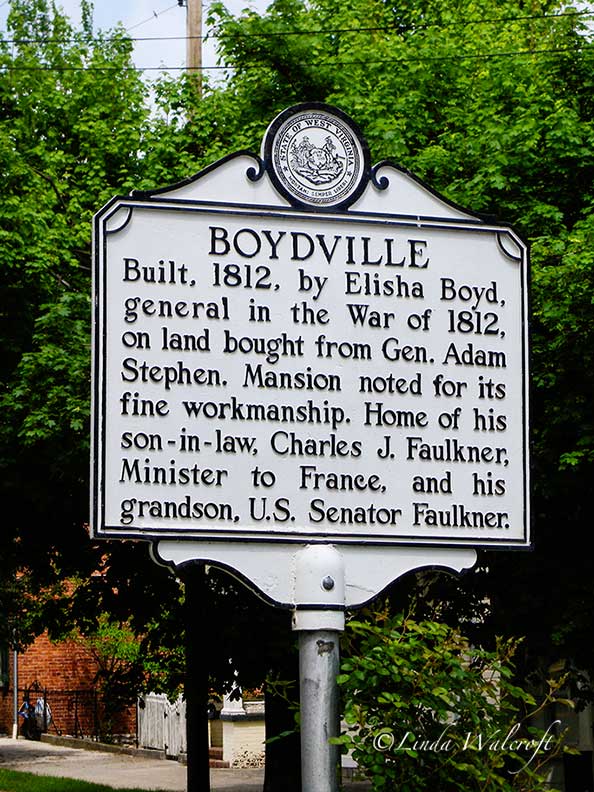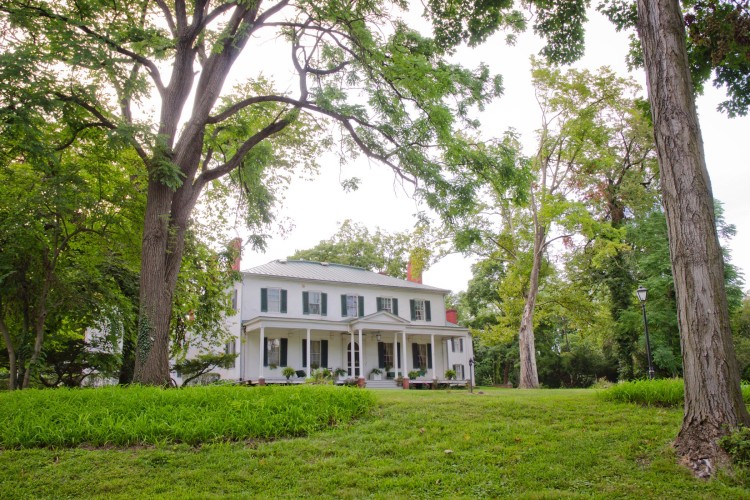 Backstory and Context
The mansion sits on 13 acres of land in the heart of Martinsburg, West Virginia, just off of Queen Street. The Georgian style mansion is opulent for a small town on the eastern panhandle of West Virginia with it's many windows and green shutters. It was built in the early 1800s by Elisha Boyd who bought the land for just under $300.00. Boyd was an officer in the 4th Virginian regiment of the War of 1812. He also became an attorney and member of the Virginia House of Delegates. In 1841 Elisha's daughter, Mary Boyd Faulkner, inherited the mansion. Her husband, Charles Faulkner was also a member of the Virginia House of Delegates.

At the age of 15, Faulkner served in the Civil War and in the Battle of New Market, Virginia as a Virginia Military Institute cadet. Later on, Faulkner became an Minister to France during James Buchanan's Presidency in 1859-1861. The mansion was almost destroyed by Union General David Hunter. General Hunter was to burn down Boydville and the residents were given one hour to get their belongings and leave but, Mary Boyd Faulkner was able to get a release from Abraham Lincoln in July 18, 1864. The farm and property was damaged from the war but they never received any money from the government as compensation.

Although it cannot be confirmed, there are reasons to believe that Stonewall Jackson stayed in the home, especially as Elisha Boyd was Adjutant General to Jackson. Other well-known people who have stayed in the home include; William Jennings Bryan, Woodrow Wilson's Secretary of State, Mrs. Woodrow Wilson, and Franklin D. Roosevelt. The home stayed in the family until 1956.

The main houses central hall still has its call box to call servants and help in. It also has its original hand carved woodwork that was imported from Europe. It was a Bed and Breakfast until the current family bought the place and currently resides in this opulent historic house. They allow the house to be used for festivals, wedding, and entertainment.
Sources
http://boydville.com/history/ http://www.livingplaces.com/WV/Berkeley_County/Martinsburg_City/Boydville_Historic_District.html
Additional Information