W. C. Handy House
Introduction
Composer W.C. Handy was one of the most influential musicians in world history. His music is deeply embedded into the very fabric of Memphis and is the person most responsible for making Beale Street famous. Handy is widely regarded as the "Father of the Blues" and guests to this modest house museum can tour the place where he wrote many of his most beloved songs.
Images
Handy's home is open for tours, but guests should call ahead to make sure this small house museum is open.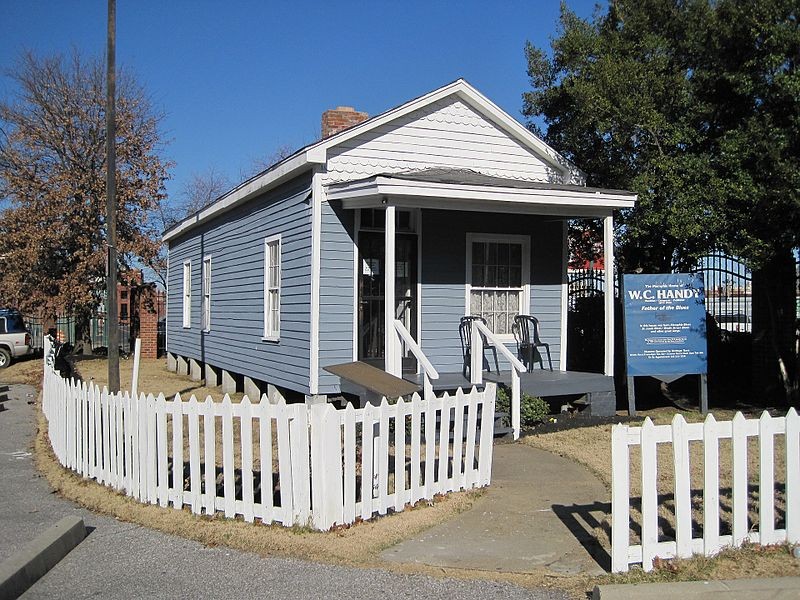 W.C. Handy, ca. 1900, Director of the Alabama Agriculture & Mechanical College Band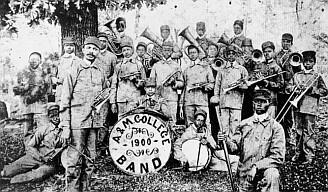 David Robertson, W. C. Handy: The Life and Times of the Man Who Made the Blues-Click the link below for more information about this book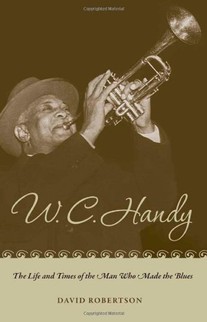 Backstory and Context
In 1902, Handy traveled throughout Mississippi, where he listened to the various Black popular musical styles. The state was mostly rural, and music was part of the culture, especially of the Mississippi Delta cotton plantation areas. Musicians usually played the guitar, banjo and to a much lesser extent, the piano. Handy's remarkable memory enabled him to recall and transcribe the music heard in his travels. Handy resigned his teaching position to rejoin the Mahara Minstrels and tour the Midwest and Pacific Northwest. In 1903 he became the director of a Black band organized by the Knights of Pythias, located in Clarksdale, Mississippi. Handy and his family lived there for six years.
In 1909 Handy and his band moved to Memphis, Tennessee, where they started playing at clubs on Beale Street. The 1912 publication of his "Memphis Blues" sheet music introduced his style of 12-bar blues; it was credited as the inspiration for the foxtrot dance step by Vernon and Irene Castle, a New York–based dance team. Some consider it to be the first blues song. Handy sold the rights to the song for US$100. By 1914, when Handy was 40, he had established his musical style, his popularity increased significantly, and he composed prolifically. Handy would move to New York City, but he always stressed the importance of Memphis to his style of music which became known as "Memphis Blues."
Additional Information