Taos Pueblo
Introduction
Designated as a National Historic Landmark on October 9, 1960, this ancient pueblo belong to a group of Tiwa-speaking Native Americans. The tribe was known as the Puebloan people. The pueblo is made up of entirely adobe material and it appears to of been built between 1000 A.D. and 1450 A.D. This community is one of the longest continually occupied communities in the United States.
Images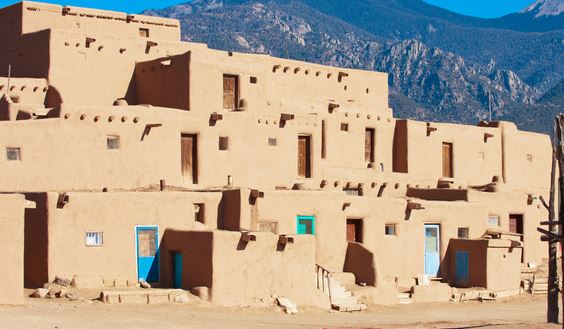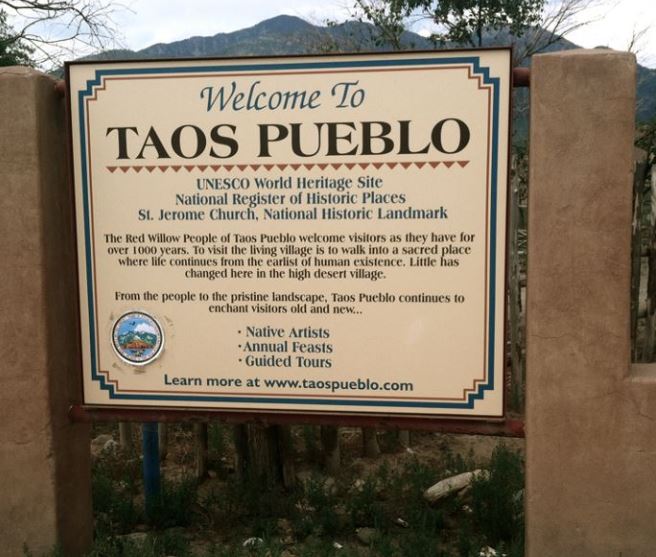 A neat look at a current residence.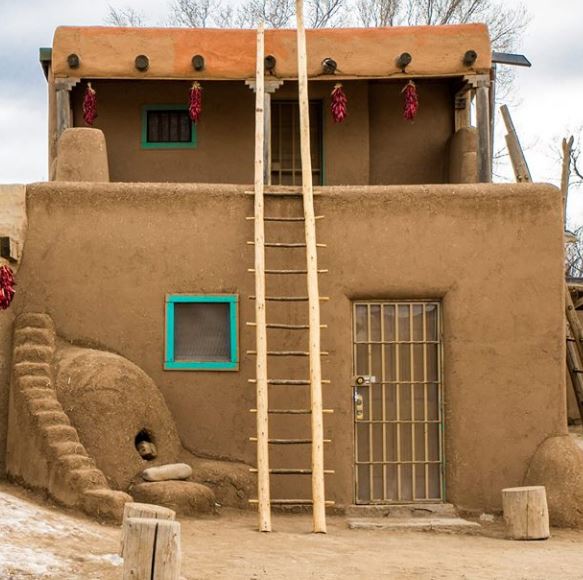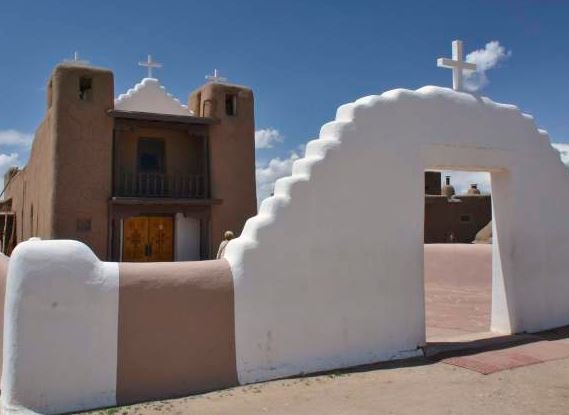 The cemetery and the site of the original church building.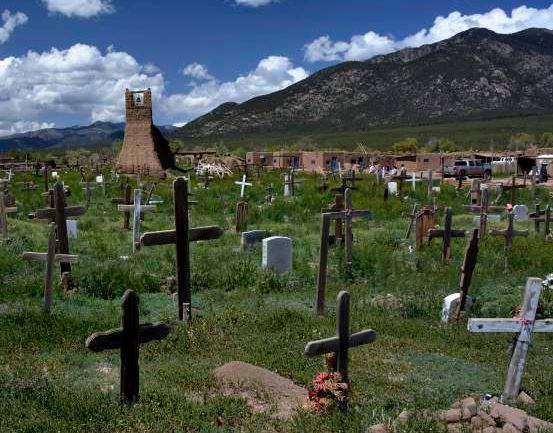 Backstory and Context
The Puebloan people built most of their structures to have complex units that contained lots of rooms. The buildings originally had very few windows and no doors. To gain entry into each unit they used ladders that would reach to the roofs where there were holes. These holes were the entry points in and out of the units. Through the center of the community runs a stream called Red Willow Creek. The creek served as a source for water from everything to bathing to cooking and even used for religious activities.

This land has seen a lot of turmoil over the centuries. In 1680, an attack was planned onsite by the Indians against the Spanish and their settlements. They killed more then 400 Spaniards and 1,000 settlers. Unfortunately the church that was onsite was burned and destroyed in the chaos. The site of the original church served as a cemetery that also included US war veterans.

This real life settlement still have approximately 150 residents that maintain residency there. The land it sits on is quite large at 99,000 acres. Today the pueblo has doors that enables access into each unit. One of the youngest buildings on property is the San Geronimo Church that was built in 1850. The church was also designated as a National Historic Landmark. It serves as an active church within the community.

Today the community has opened its doors to the public for an up close look at how the Taos Indians once lived and still lives. The village offers events such as pow wows and feast days. In the late winter and early spring the pueblo is closed for about 10 weeks. It was also designated in 1992 as a UNESCO Heritage Site.

Sources
Image credits: https://www.facebook.com/pages/Taos-Pueblo/101758073286900?sk=photos_stream https://michaelbbishop.wordpress.com/tag/north-house/ Video Credits: http://taospueblo.com/
Additional Information