Treviño-Uribe Ranch
Introduction
A National Historic Landmark, the Treviño-Uribe Ranch is located in the historic town of San Ygnacio, Texas which is directly adjacent to the Rio Grande River. The ranch, which became a large fortified home complex, was originally built in 1830 by Spanish-Mexican landowner Jesus Treviño. He built the home with tall, solid walls of sandstone walls in order to protect his family from attacks by Native Americans as well as to help solidify Spanish claims to areas north of the of the river from European countries. The ranch reflects the "domestic borderlands architecture" of the early Spanish/Mexican colonial style in what was then newly acquired (but still disputed) territory. The River Pierce Foundation is a local organization dedicated to preserving the ranch as well as other structures in the city.
Images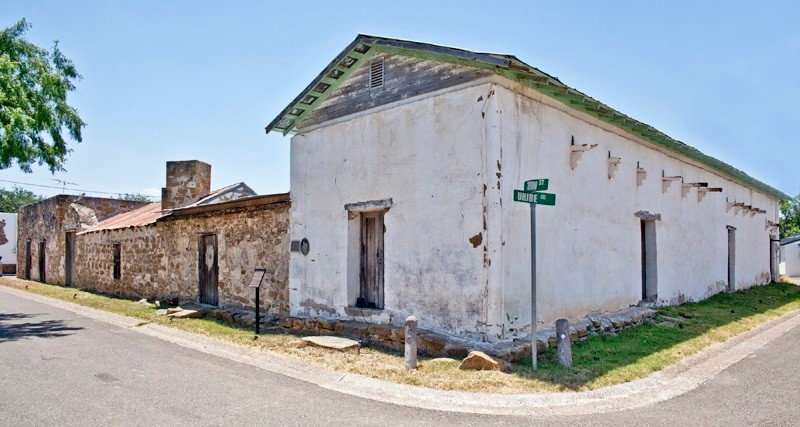 Another view from down the street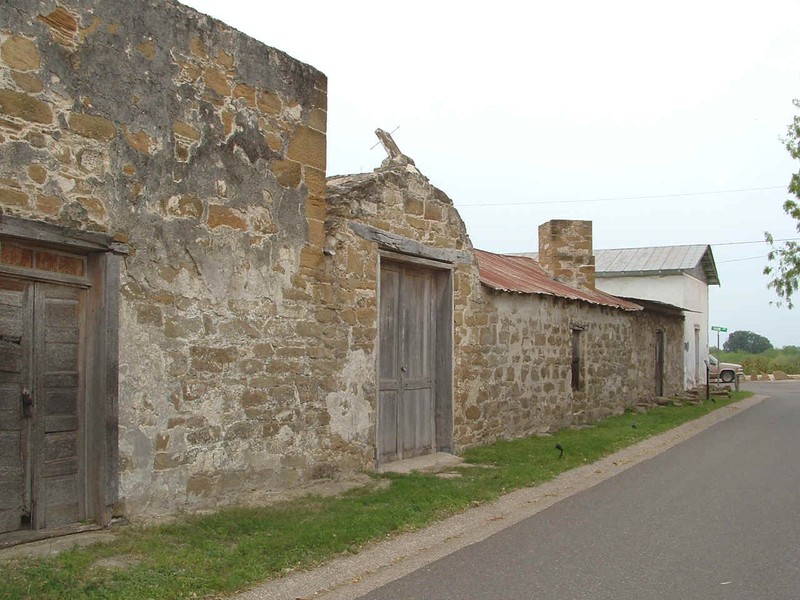 Backstory and Context
The ranch is one of the few remaining structures from the Spanish/Mexican colonial period in the city. It was expanded in 1851 by the son-in-law of Jesus Treviño, Blas-Maria Uribe, who built fortified structures believing that the ranch still needed protected. However, the last structure built in 1871, a large flat-roofed building, has six doors and does not appear to have been constructed with any defensive purposes in mind.
Sources
https://www.tshaonline.org/handbook/online/articles/hls15 National Park Service. "Celebrate Hispanic Heritage Month: Treviño-Uribe Ranch," http://www.nps.gov/nr/feature/hispanic/2002/trevino.htm. National Park Service. "American Latino Heritage: Treviño-Uribe Rancho," http://www.nps.gov/nr/travel/american_latino_heritage/Trevino_Uribe_Rancho.html.
Additional Information