Chicago Architecture Foundation (CAF)
Introduction
The Chicago Architecture Foundation (CAF) has offered educational programs and materials about the architecture of Chicago since its inception in 1966. The organization offers 85 tours and a variety of special programs, as well as a number of exhibits at its headquarters. The organization's most popular events are the daily river tours that allow visitors to learn about numerous buildings. These tours, like their exhibits and other programs, center, on architecture, engineering, and design. There are also a number of thematic bus tours as well as walking tours in several sections of the city.
Images
Chicago Architecture Foundation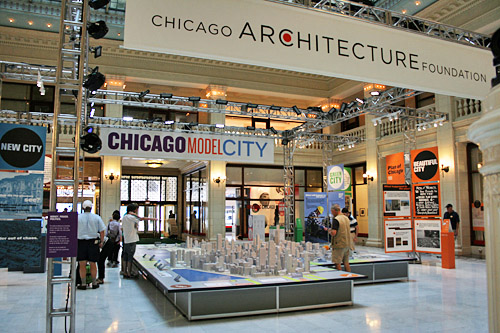 This model of the city was created in 2009. It includes a thousand buildings representing four hundred city blocks.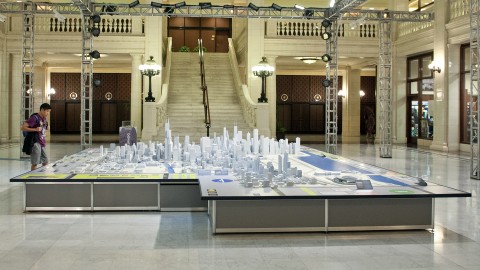 Backstory and Context
In 1976, CAF acquired space in the Monadnock Building- a move which allowed the organization to provide small exhibitions. The popular architecture and history river cruises began six years later, allowing the organization to raise operating funds while reaching a large number of visitors to the city. The organization moved to its present location on Michigan Avenue in 1992.

Current programs include camps, family programs, Drinks and Design, "Design Dialogues," studio programs, Lego Build, and several competitions/challenges ("Programs and Events"). Exhibits include Chicago Model and Skyline Stories. Check the CAF's website architecture.org for program, event, and tour details as well as interactively explore the famous architecture buildings of Chicago.
Sources
Our History. Chicago Architecture Center. 2019. January 3, 2019. http://www.architecture.org/about/about-us/our-history/.


Additional Information