National Hansen's Disease Museum (National Leprosarium at Carville)
Introduction
The National Hansen's Disease Museum is located in the Carville Historic District. It was the location of the Louisiana Leper Home, established in 1894. The hospital came to be known as "Carville", taking its name from the closest community. The federal government took over management of the facility in 1921 and Carville became a federal hospital. The hospital received patients who had been diagnosed with Hansen's disease (also known as leprosy) in the United States. The museum showcases collections of medical and cultural artifacts, mainly from the period in which people who suffered from Hansen's disease were quarantined by law. The museum's mission is to recognize the lives of the patients, many separated from family and community of origin for a lifetime, and the doctors and healthcare professionals whose dedication and research contributed to a medical cure that was discovered here in the 1940s. Thanks to their work, Hansen's disease is treatable with drugs via outpatient services. The museum preserves and shares the stories left behind by patients and staff to illustrate the rich history of the only national leprosarium.
Images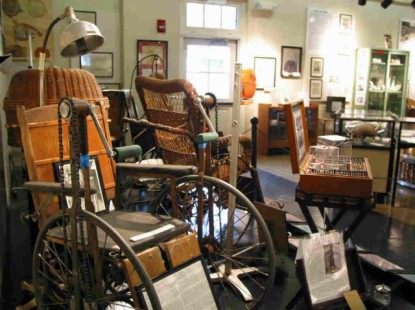 National Hansen's Disease Museum main exhibit room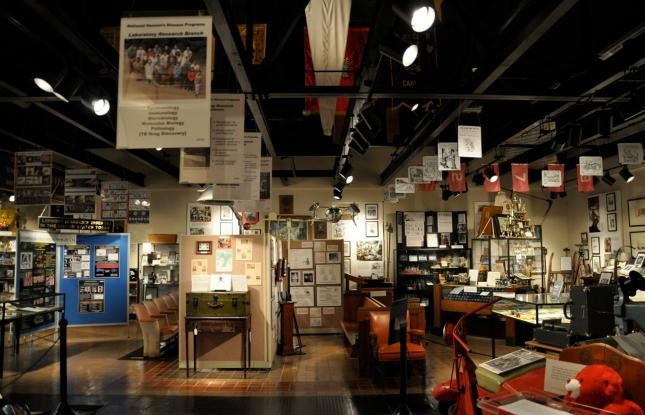 The Daughters of Charity, the first nurses at the hospital, arrived to care for the patients in 1896. Here they are pictured with two young patients. Photo 1930s.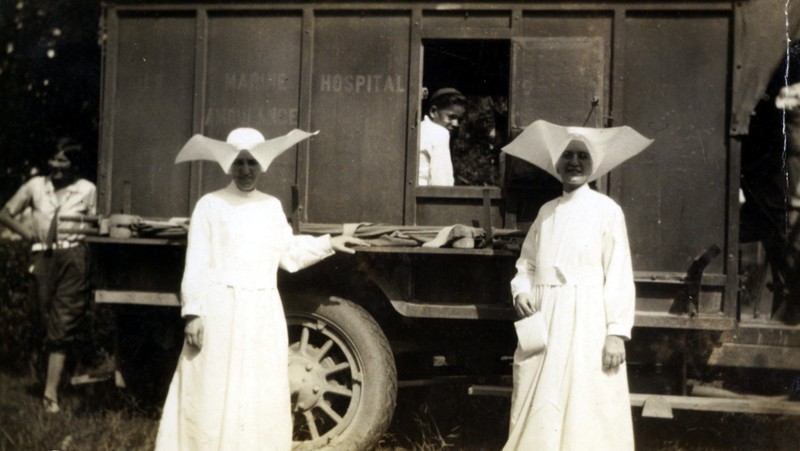 Indian Camp Plantation, the 350 acre site that became the National Leprosarium. Used as an administrative building by the federal government.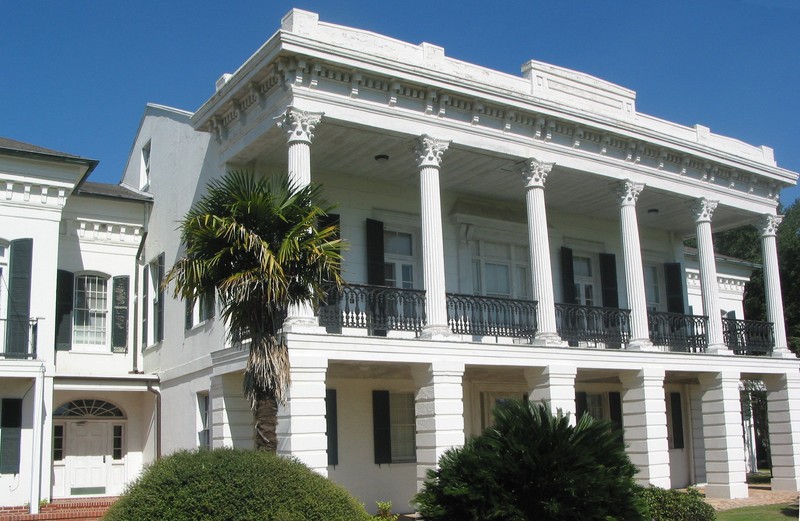 Backstory and Context
Hansen's disease, also known as leprosy, is a disease caused by Mycobacterium leprae. 95% of the world's population is naturally immune to the germ that causes the disease, which affects the skin and nerves. The nerve damage causes insensitivity which can lead to deformity and disability. If unchecked, blindness often occurs.
People who contracted the disease were often shunned by the public for fear that it was highly contagious--it is not. But stigma and shame added to the emotional charge of a diagnosis of leprosy. For that reason, patients waged a campaign to change the name of the disease to Hansen's disease, after the doctor who discovered the germ in 1873.
Hansen's disease became treatable in 1941, when an effective drug therapy was discovered here. It took several decades of perfecting the therapy and for the health laws to change, to allow for patients to be treated outside of hospital confinement. Today, there are still 150-200 new cases of HD diagnosed in the US each year. Patients are treated on an outpatient basis at a clinic close to their home.
Along with exhibits, the museum contains a research archives, available by appointment. Oral histories, photographs, correspondence and memorabilia from patients and personnel tell the story of the nation's only national leprosy hospital, and the breakthrough treatment that brought an end to quarantine
Sources
Hernandez, Barbara Lorraine Michiels, Rasika Vengurlekar, Abhishek Kelkar, and Gincy Thomas. 2009. "THE LEGACY OF CARVILLE: A History of the Last Leprosarium in The U.S." American Journal Of Health Studies 24, no. 2: 314-325.
Academic Search Alumni Edition, EBSCOhost (accessed September 3, 2015).
Lechtreck, Roy. "Exhibition Reviews." Review of "National Hansen's Disease Museum". The Journal of American History 92, no.3 (Dec 2005): pp. 927-929
National Hansen's Disease Museum, archives (accessed July 5, 2018)
Additional Information