Fort McIntosh
Introduction
Fort McIntosh, now Laredo Community College, was established to protect what was then a newly agreed to border with Mexico and part of the western frontier along the Rio Grande River. The site was hot, very dry and largely inhospitable but Laredo was an important strategic river crossing. The fort remained an active military installation until after WWII. The fort, which was originally called Fort Crawford (it changed to Fort McIntosh in 1850), provided the town with military and economic security. The fort was placed on the National Register of Historic Places in 1975. All of the buildings are still standing and are now used by the college for class and administrative purposes. The fort is also a state archaeological landmark.
Images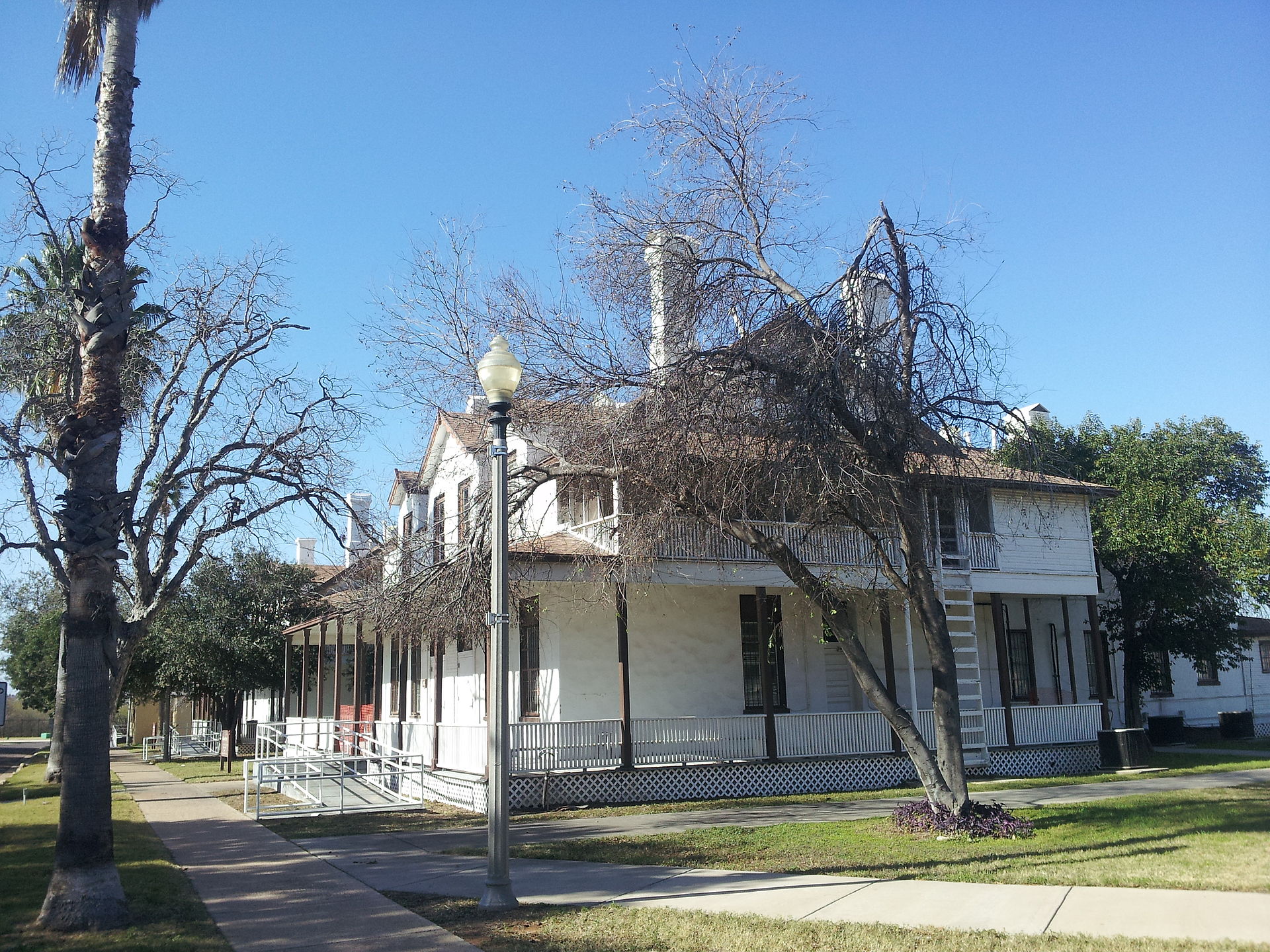 Some of the other structures at the fort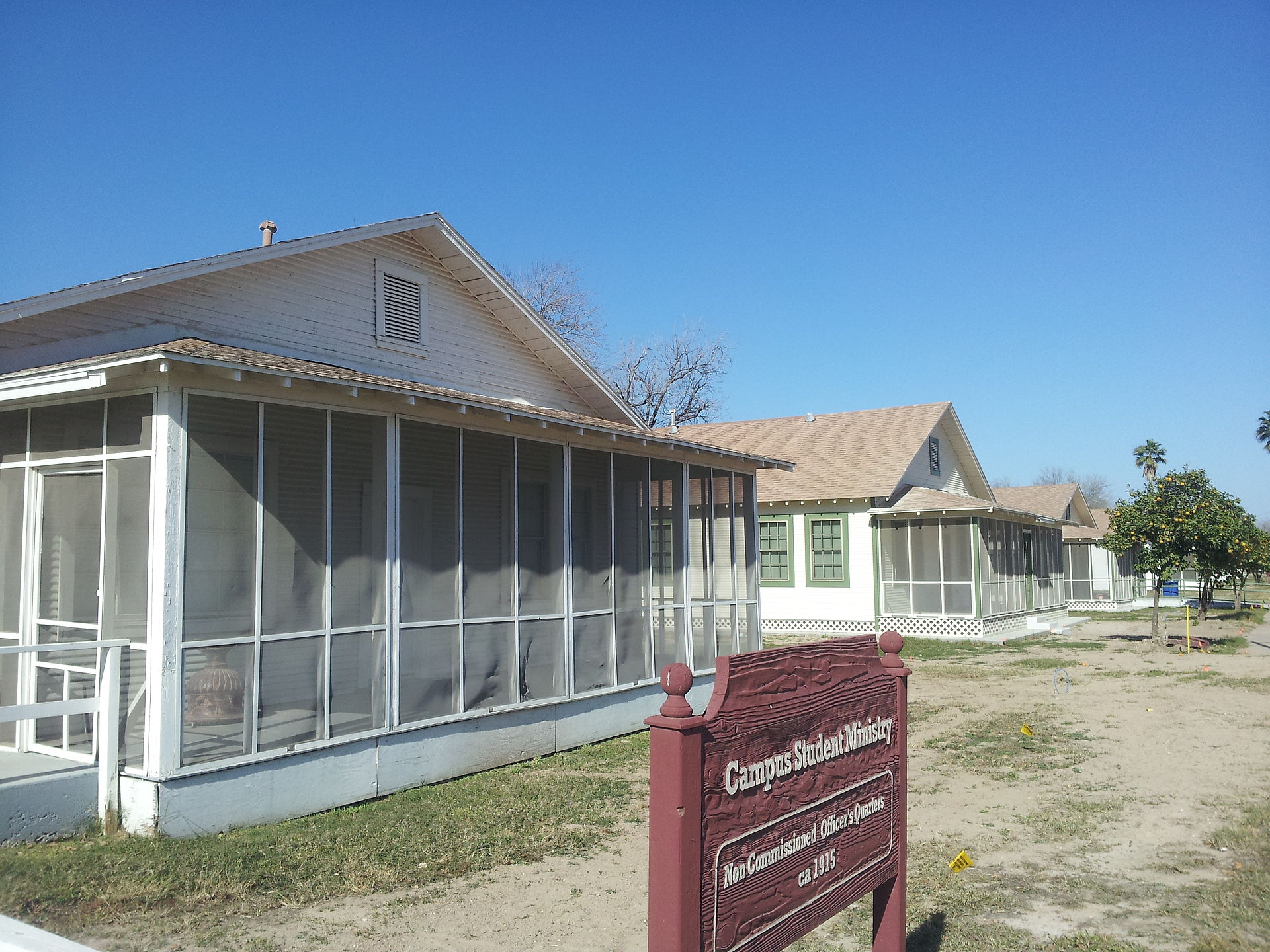 A picture of what the fort looked like in the early 1890s

Backstory and Context
During the Civil War, Union troops unsuccessfully tried to take control of the fort. After the war federal troops, including African American troops, were stationed there. Racial tensions did not flare up until after the Spanish-American War, which ended in 1898, and the African American troops were removed. During WWI, 15,000 soldiers trained at the base. Various branches of the military units were stationed at the fort during WWII. The fort no longer proved useful and eventually the land was ceded to Laredo.
Sources
https://en.wikipedia.org/wiki/Fort_McIntosh,_Texas https://tshaonline.org/handbook/online/articles/qbf35
Additional Information