Cordell Hull Birthplace State Park
Introduction
Dedicated in 1997, this historic state park is dedicated to Cordell Hull, who was U.S. Secretary of State under President Franklin Roosevelt and his administration. On site, there is a refurbished and reconstructed replica log cabin that Hull was born into in the year 1871. There is also a museum that houses Hull's personal items and his prized possession of the 1945 Nobel Peace Prize. There is also a cave there that requires a permit for tourists to explore inside.
Images
The reconstructed log cabin that housed Hull and his family.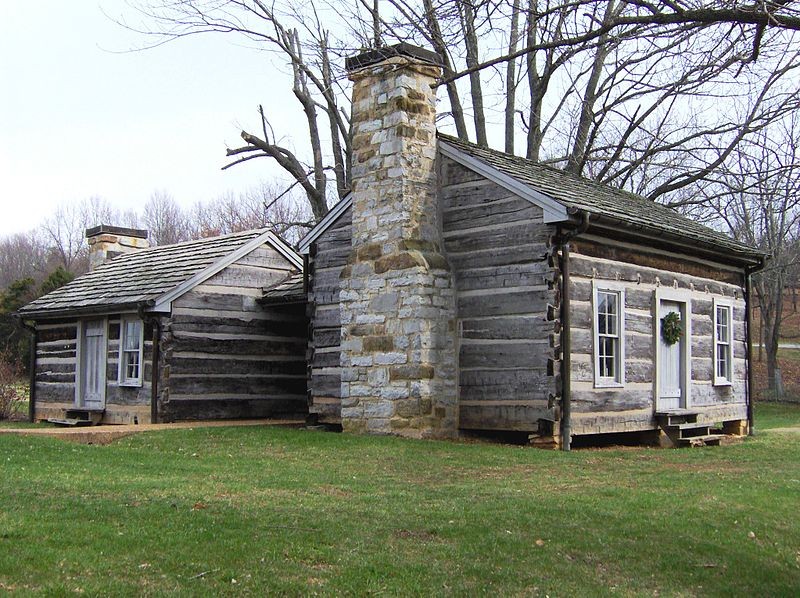 Cordon Hull served as Secretary of State and helped to establish the United Nations that helped him win a Nobel Peace Prize in 1945.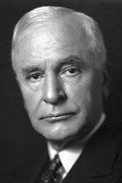 Bunkam Cave where Hull's father hid a moonshine still in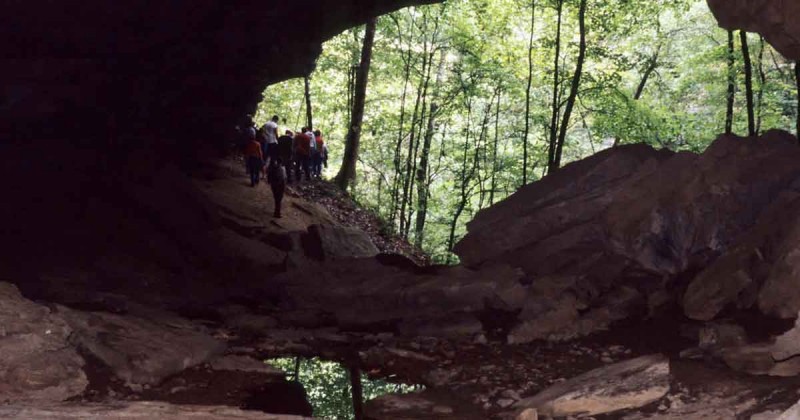 Backstory and Context
Cordell Hull was born on October 2, 1871 where he lived in a log cabin with his family inside located in Olympus, Tennessee. He was the third child in a household of five boys. Hull's father reportedly had killed another man, because of a blood feud between them and tracked him down in order to kill him. Hull attended college in 1889, but would be out in the next year and gave his first ever speech at age 16. Hull attended National Normal University and studied law at the Cumberland School of Law to which he passed the bar exam in order to get admitted to the bar. Later on, he became the chairman of the Clay County Democratic Party.
Hull's political career started when he was elected as a member of the Tennessee House of Representatives in which he served from 1893-1897. Hull took a break from politics in order to serve in the Spanish-American War as apart of the Fourth Regiment in the Tennessee Volunteer Infantry. When he returned back to Tennessee, he served as a judge and then would be elected to Tennessee's 7th congressional district for a total of 11 non-consecutive terms. Hull served the most of his political career in the House becoming a member of the Ways and Means Committee becoming a figurehead for low tariffs and various tax laws. Hull also became chairman of the Democratic National Committee and a United States Senator serving from Tennessee.
Hull would be chosen by President Franklin D. Roosevelt to become his Secretary of State and Hull accepted the position taking office after his Senate confirmation. Roosevelt appointed him to take charge in the delegation representing America in the London Economic Conference. However, the conference failed when Roosevelt rejected the main plans. In 1943, Hull represented America in the Moscow Conference looking into plans for foreign trade and lower tariffs. He also threatened to end the career of Sumner Welles, a high-ranking official in the State Department that was close to President Roosevelt, because of his homosexuality identity. Hull also sent the "Hull note" which proposed an end to intense escalation between America and Japan during World War II just before the attack on Pearl Harbor. Hull also spoke with President Roosevelt on rejecting over 900 Jews seeking asylum from the terror in Germany as they rode on the SS St. Louis. However, First Lady Eleanor Roosevelt bypassed Hull with the State Department in order to let the Jews board another vessel and obtain visas to enter the United States.
Hull would receive national attention as he became one of the establishers behind the United Nations. This even earned him the Nobel Peace Prize in 1945. Hull would later retire after his time as Secretary of State and died in 1955 at age 83. He died at his home in the capital and was buried in the vault of the Chapel of St. Joseph of Arimathea. This park was dedicated to him and his birthplace in 1997. Inside the park, there is a reconstructed home of the log cabin he was born into in 1871 and a museum holding his personal belongings. It is a barren area with lots of hills located on the Cumberland Plateau. There is also an infamous cave named Bunkum Cave that is located along Cove Creek. Hull's father had used this cave in order to house a moonshine still. A permit is required for those that want to enter the cave.
Sources
"Cordon Hull-Biographical," NobelPrize.org. Accessed June 22nd 2021. https://www.nobelprize.org/prizes/peace/1945/hull/biographical/.
"Biographies of the Secretaries of State: Corden Hull (1871-1955)," Office of the Historian. Accessed June 22nd 2021. https://history.state.gov/departmenthistory/people/hull-cordell
"Cordell Hull Birthplace State Park," Tennessee State Parks. Accessed June 22nd 2021. https://tnstateparks.com/parks/cordell-hull-birth
Image Sources
https://www.nobelprize.org/prizes/peace/1945/hull/biographical/

https://tnstateparks.com/parks/activities/cordell-hull-birthplace

Additional Information