Levi Coffin House-Underground Railroad
Introduction
Levi and his wife Catharine are legendary for their involvement in slaves escape. These two were North Carolina Quakers and opposed slavery Levi Coffin is often referred to as the President of the Underground Railroad. To over thousands of slaves the Coffins home became a safe haven on their trip to Canada for freedom.
Images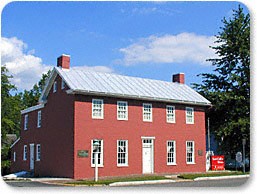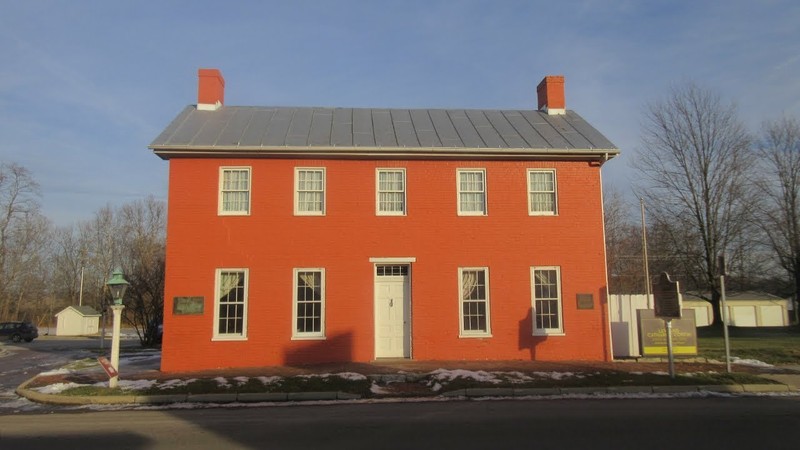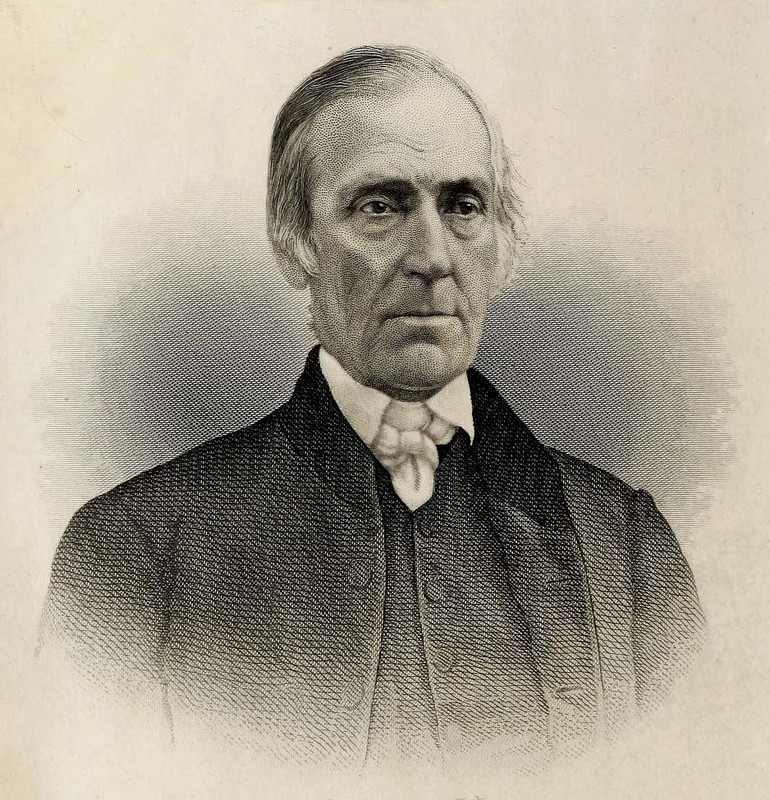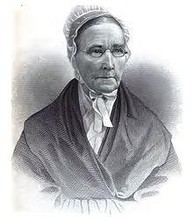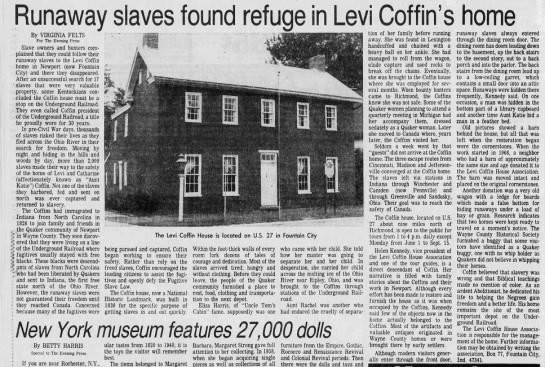 Backstory and Context


Levi and Catharine Coffin lived in an eight room, brick home in Newport (Fountain City) Indiana. They were able to help more than 2,000 slaves reach safety. While the slaves stayed at the Coffins home they were able to stay for several weeks before they felt like they were strong enough to finish their journey. The Coffins were so successful that they were able to get every slave reach freedom. The Coffins home became known as "The Grand Central Station of the Underground Railroad." While the Coffins were working on the special "railroad" they were defying the federal laws at the time.
From the outside this house looked like a beautiful, Federal-style brick home. The inside, however, had many unusual features that aided to helping house slaves. All of the rooms in the home had two ways to exit, there was plenty of extra room for many slaves to stay at once. They also had a spring-fed well in the basement for easy access to water. The location of the house which is on Highway 27, allowed other abolitionist Quakers be on the look out of the house and give warning to the Coffins when bounty hunters were coming to town. Levi Coffin helped African Americans right up until he died. In his last years he campaigned for donations to fund clothing, food and educational supplies to newly freed slaves.
Sources
Levi and Catharine Coffin. (n.d.). Retrieved May 03, 2020, from https://www.indianamuseum.org/levi-and-catharine-coffin-state-historic-site