Island Heights Library
Introduction
The Island Heights Library, located at the corner of Summit and Central Avenues, has a long history of service to the community. It came into formal existence around 1907 as the Island Heights Improvement Society, and later changed to the community center and library. The Island Heights Library joined the Ocean County Library system in January 1978. Services including loaning cassettes, art prints & magazines and the use of a photocopy machine.
Images
Photo courtesy of Island Heights and Jim Punderson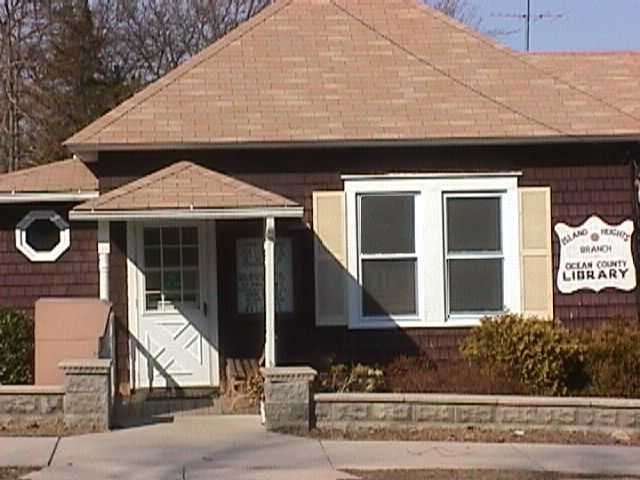 Backstory and Context
Old records show a membership roster of 33 ladies among the founders. According to the by-laws, each member was "required to pay a monthly dues of $.10, preferably in advance." This group was a completely independent organization, supporting and maintaining the building, buying books, etc., and met expenses by dues and extra donations among themselves. When the corporation was dissolved in 1956 it was noted that Mrs. Fannie Ware had served as volunteer librarian for 29 years.
The library then became a municipal holding, with expense and maintenance of its function absorbed in the town budget and Mrs. Lillian Montgomery was hired as librarian.
Sources
"Island Heights Library." Island Heights Historical Site. http://www.islandhts.org/library.htm.
Additional Information