Belle Meade Plantation
Introduction
Belle Meade Plantation, over 100 years old, consists of 30 remaining acres and features a winery, visitor's center, original outbuildings including the Harding cabin, dairy, carriage house, stable, mausoleum and a reconstructed slave quarters. The plantation was added to the National Register of Historic Places for, particularly, its association with horse rearing and racing. Some of the finest thoroughbreds in the country were produced here.
Images
The plantation was established in the early 19th century and the original home in 1820.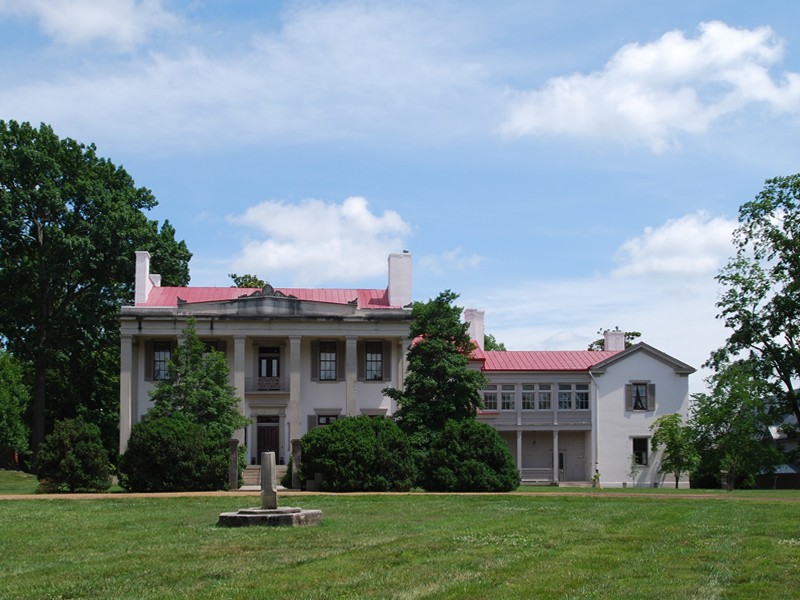 Original appearance of the Belle Meade mansion.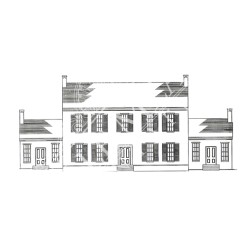 Drawings of the mansion after new changes were proposed.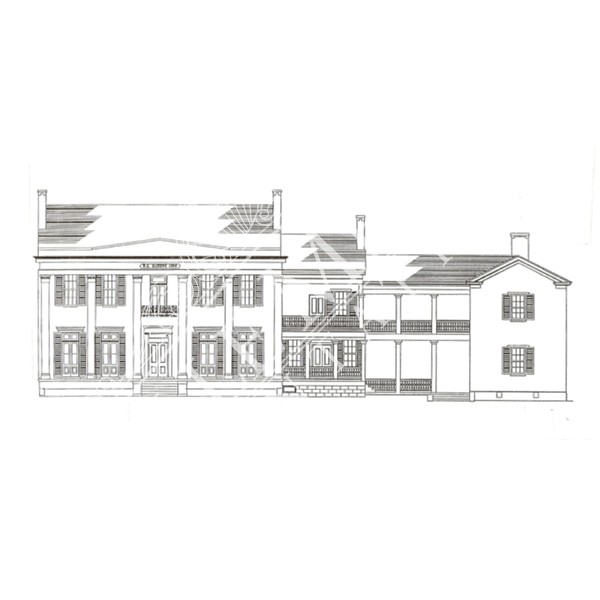 Backstory and Context
The plantation was first developed by the Harding Family in the early 1800s and at the time it included about 200 acres of land. Giles Harding's son John Harding would carve out a large swath of land to call is own and construct the current Belle Meade Plantation home in 1820. The farm itself was actually not a farm at all. The plantation contained a Blacksmith, cotton gin, saw mill, grist mill, and more notably thoroughbred horse racing. When John's son William Giles took over in 1839 until 1860 Belle Meade was one of the largest plantations in the South with over 3500 acres and over 130 slave laborers. The plantation would see very prosperous times, attracting many visitors including President Grover Cleveland and General Grant. However, in 1906 most of it would be auctioned away due to financial hardship.
The original home itself, built in 1820, was brick and was a very symmetrical federal style home. In 1853, John's son William would add stucco, as well as, a two-story kitchen, two-story breezeway, and the left wing was removed, and the right wing rose by two stories. Pillars were also added to the front of the home channeling the Greek-revival architecture that was so popular at the time for plantation homes. The home now looks completely different than the original structure. Also, on the property is the original cabin purchased and built by Giles Harding, John's father.
This plantation is historically important due to its relationship to the Civil War era. William Giles Harding supported the Confederate States so much that he donated several hundred thousand dollars to the Confederate Army and even spent time in a Union prison during the Civil War. The farm itself, being a unique take on traditional Southern plantations, is not actually a farm but instead like a small village was not common during this era. The architecture of the home is also a textbook example for this era and is a great representation of Southern architecture.
Sources
"The History of Belle Meade." Belle Meade Plantation. Accessed April 7, 2015. http://bellemeadeplantation.com/history.
Additional Information