Iosepa Settlement
Introduction
The Iosepa Settlement is a unique site west of Salt Lake City, Utah along Highway 196. Beginning in 1889, Mormom converts from Polynesia (Hawaii, Samoa and elsewhere) immigrated to Utah in order to be at the center of the Church's community. Iosepa is the Hawaiian word for Joseph, and the town settlement is named after Joseph F. Smith, one of the missionaries sent to Hawaii. Due to the harsh desert climate and the discrimination they faced, the settlers deserted the town by 1917. The site was placed on the National Register of Historic Places in 1971. Each year on Memorial Day weekend, descendants and others gather to celebrate the town's history and legacy.
Images
The monument at the Iosepa Settlement site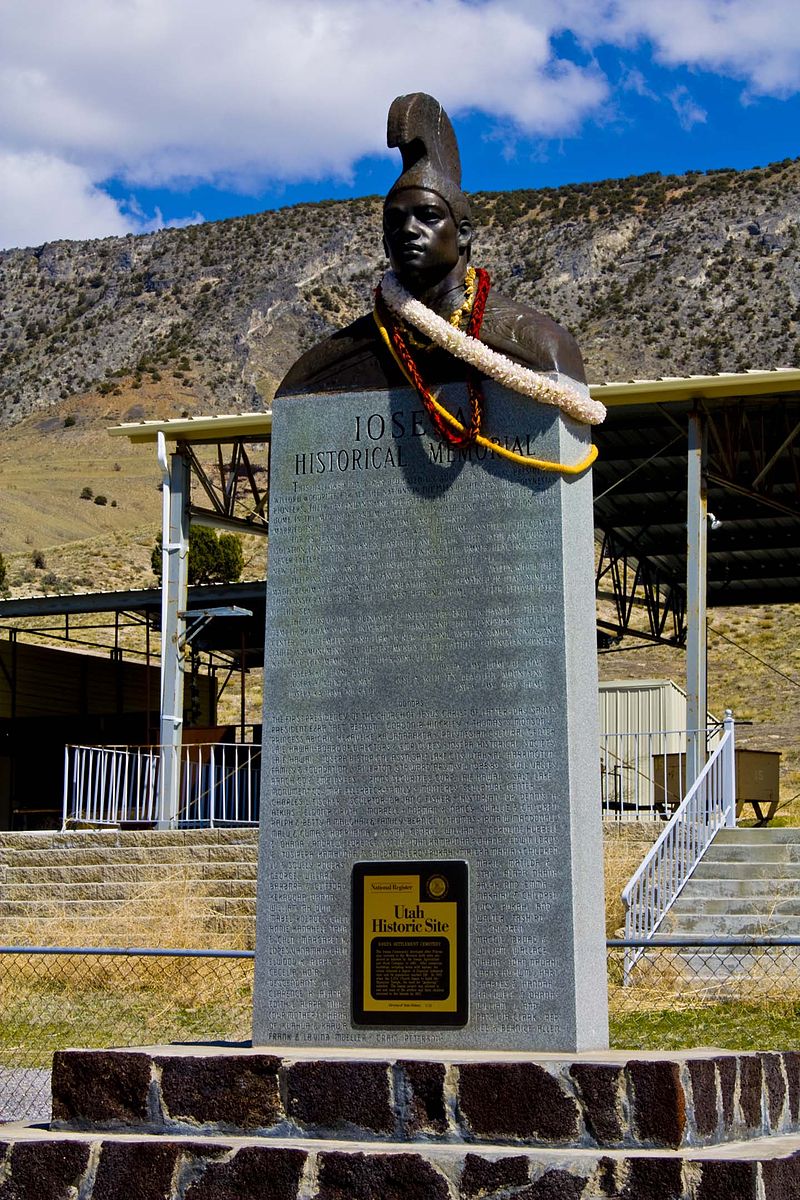 Backstory and Context
At the town's peak, over 200 people lived and worked there. They did not live in Salt Lake because they faced discrimination from white church members and as a result they were forced to start their own community from scratch.The town was located in a desert but the people worked very hard to make it work. The Church established a joint stock company called the Iosepa Agriculture and Stock Company and most of the inhabitants worked for the company. However, the company was not profitable and by 1917 all of the people, except for those who died and are buried at the site, returned to Hawaii and elsewhere. In 1989, the Mormon Church erected a monument at the site on top of which rests a bust of a Polynesian warrior. A pavilion and restrooms have been built to accommodate the people who attend the annual festival
Sources
https://en.wikipedia.org/wiki/Iosepa,_Utah#Legacy Smith, Melivin. "losepa Settlement "Cemetery," National Register of Historic Places. 8-12-71. Smart, Christopher. "Graves mark a Utah town settled by Hawaii Mormons". Honolulu Star-Advertiser. 8-9-10.
Additional Information