Dinosaur National Monument
Introduction
Dinosaur National monument is located in northeastern Utah and extends into northwestern Colorado. It is an area for research and study of fossils and products of fossils and is world famous for being the area known as Dinosaurland. Located in Vernal, Utah is the Utah Field House of Natural History and 20 minutes east of Vernal is the Quarry Visitor Center, a giant sand bar that contains 1500 dinosaur fossils cemented and fossilized into a wall that you can see in person. But, there are so many places in the monument that are not as well known. Places such as the dinosaur tracks on the cliffs of Red Fleet Reservoir and the petroglyphs in Nine Mile Canyon and in Dry fork Canyon. Dinosaur National Monument holds an array of attractions that are limitless and many that are known. It is a vast area of prehistoric history which makes it a perfect location for petroleum products making Eastern Utah a major energy hub. So, not only famous for its dinosaurs but also it's ever popular oil industry.
Images
The Quarry exhibit hall at Dinosaur National Monument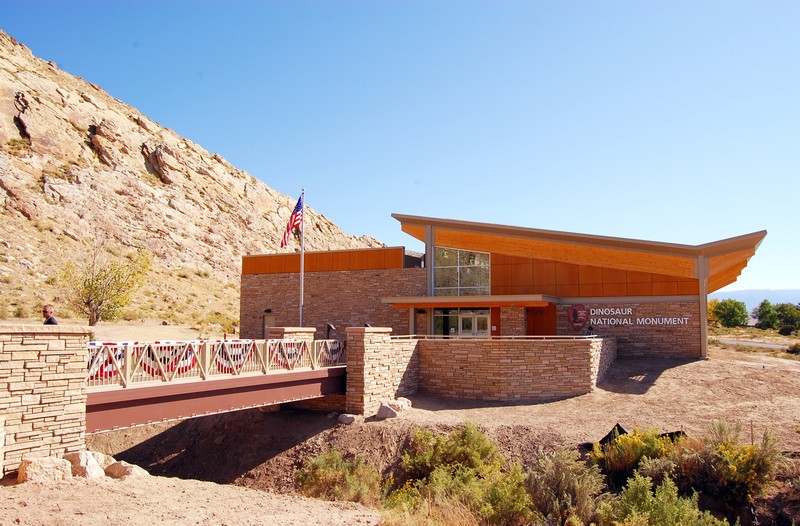 The rock wall containing dinosaur fossils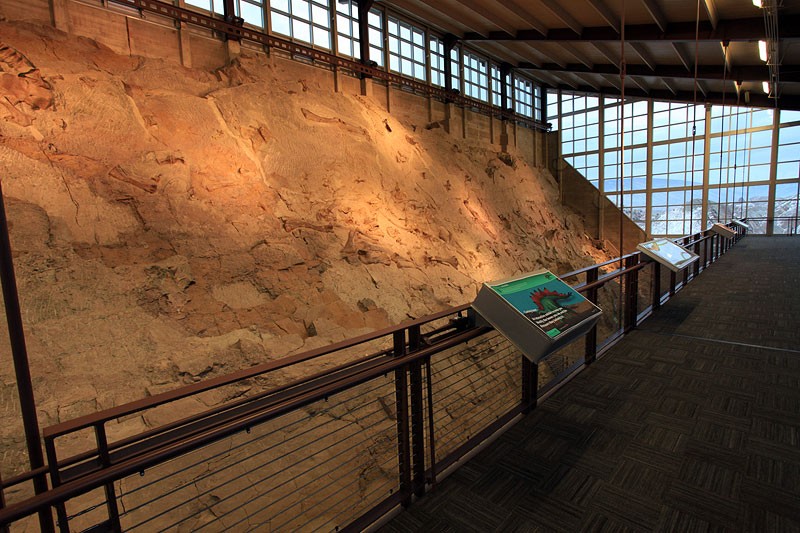 Backstory and Context
Fossils were first discovered here in 1909 by a paleontologist of the Carnegie Museum of Natural History. The park was designated a National Monument in 1915 expanded from 80 acres to 200,000 in 1938.
Sources
https://en.wikipedia.org/wiki/Dinosaur_National_Monument http://www.nps.gov/dino/learn/historyculture/index.htm
Additional Information