C.E. Byrd High School
Introduction
C.E. Byrd is a historic school built in 1925 that remained segregated until 1968. Today, the school serves children of all races as a science and math magnet school. The building was added to the National register of Historic Places in 1991 for its historic significance, as well as its architecture.
Images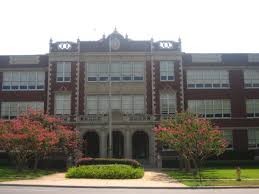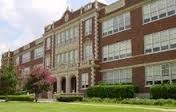 Backstory and Context
C.E Byrd High School is one of the largest high Schools in Shreveport. In 1924, Stewart McGhee was awarded the building contract of 772,133 dollars. Opened the following year, the building was named in honor of Clifton Ellis Byrd, Sr., the first principal of a public school for in the city of Shreveport. Byrd's school opened within two rented room in the YMCA in 1892.
C.E. Byrd high School has made many changes since it opened. In 1967 Arthur Burton was the first African American to graduate from C.E. Byrd high school. In 1968 in an effort to desegregate the school C.E. Byrd removed the school district boundaries under a protocol call "Freedom of Choice" in which anyone who was eligible could attend no matter where they lived. In 1970 Byrd merged with Valencia High School in order to further desegregate the school and school schedules and classes shuffled intentionally to have mixed class rooms. C.E. Byrd High School is still open in Shreveport, LA.
Sources
http://openbuildings.com/buildings/c-e-byrd-high-school-profile-22393?_show_description=1