Nicholas Jarrot Mansion
Introduction
Nicholas Jarrot built this historic mansion in Cahokia, Illinois in 1807-1810. Jarrot was a successful fur trader, lawyer, judge, and businessman. At one point he owned 25,000 acres of land. He built his house in the Federal Style, which was popular on the east coast and a new style that could be described as definitely American. The home is owned by the Illinois Historic Preservation Agency and is largely an inactive historic site except during open house festivals. It is listed on that National Register of Historic Places and designated a National Historic Landmark. It is also an Illinois State Historic Site.
Images
The Nicholas Jarrot Mansion was built by its namesake between 1807-1810.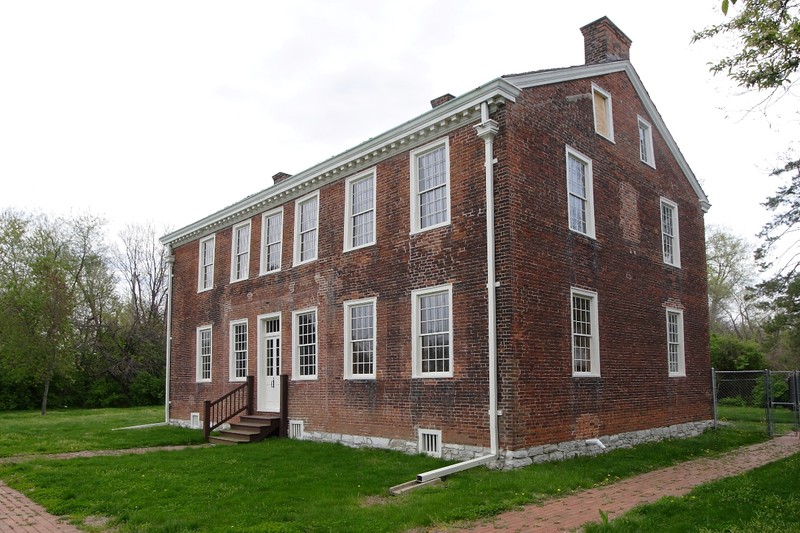 Backstory and Context
The house is one of the few remaining Federal Style houses built in the area. It is representative of time of transition: from British rule to American governance. After the Revolutionary War, the region was known as the Northwest Territory. Though it was ruled by Britain, previously it was governed by France and as such much of the non-native population spoke French. Jarrot, who was pro-American during the war, took it upon himself to help his largely French-speaking community make the transition to American rule after the war. The house reflects his efforts. Another interesting point about Jarrot is that he met Meriwether Lewis of the Lewis and Clark Expedition. He allowed the expedition to camp on one of his properties. This camp became known as Camp Dubois.
Sources
"About." Jarrot Mansion. Accessed August 21, 2015. http://www.jarrotmansion.org/about/about.htm

Rhetta, Jane. "Nicholas Jarrot Mansion." National Park Service - National Historic Landmark Nomination Form. August 07, 2001. http://focus.nps.gov/pdfhost/docs/NRHP/Text/74002197.pdf.

Photo: Rklawton, via Wikimedia Commons
Additional Information