El Tovar Hotel
Introduction
El Tovar Hotel opened in 1905 and has served visitors to the Grand Canyon since that time. The hotel is listed on the National Register of Historic Places and is a member of the Historic Hotels of America.
Images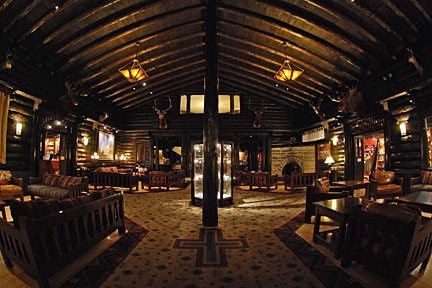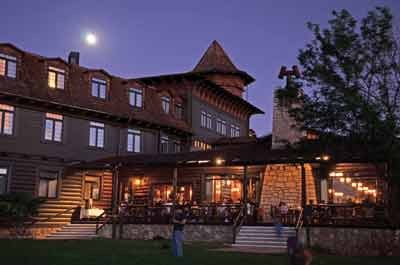 Backstory and Context
Also known as El Tovar, it is located in Grand Canyon Park, situated on the south rim of the Grand Canyon and was opened in 1905. This hotel was built before the Grand Canyon was protected as a Federal Park. El Tovar was designed by, Charles Whittlesy, and he designed the hotel to embody european culture to appeal to the elite in that era. The El Tovar Hotel housed and hosted guess such as, Theodore Roosevelt, Albert Einstein, Zane Grey, President Bill Clinton and many, many more.

The hotel was placed on the National Register of Historic Places on September 6, 1974 and declared a National Historic Landmark on May 28, 1987. This move was encouraged by Theordore Roosevelt's visit in 1903 when he stated, "I want to ask you to do one thing in connection with it in your own interest and in the interest of the country – to keep this great wonder of nature as it is now ...I hope you will not have a building of any kind, not a summer cottage, a hotel or anything else, to mar the wonderful grandeur, the sublimity, the great loveliness and beauty of the Canyon. Leave it as it is. You cannot improve upon it." (Roosevelt, 1903)

El Tovar Hotel remains in it's beautiful condition today as it did in 1903. Embodying elegance and beauty providing a fine dining room, lounge, gift shop, newsstand, full bell service, a lobby concierge, and in-room dining.

Sources
http://www.historichotels.org/hotels-resorts/el-tovar-hotel/https://en.wikipedia.org/wiki/El_Tovar_Hotel http://www.grandcanyonlodges.com/lodging/el-tovar/ http://www.theodore-roosevelt.com/images/trenvpics/trgrandcanyonspeech.pdf