Spring Hill Cemetery
Introduction
Spring Hill Cemetery is the largest and oldest cemetery in continual operation in Huntington and Cabell County. The cemetery serves as the final resting place for over three hundred Civil War soldiers, as well as hundreds of veterans of the wars of the 20th century. The cemetery also contains a special memorial for the victims of the tragic Marshall University plane crash that killed seventy-five football players, coaches, fans, and flight personnel in 1970, as well as two memorials commemorating September 11th.
Images
Spring Hill Cemetery is the oldest and largest cemetery in Cabell County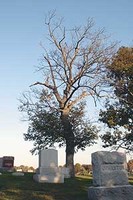 This Memorial at Spring Hill Cemetery pays tribute to the victims of the Marshall University plane crash of 1970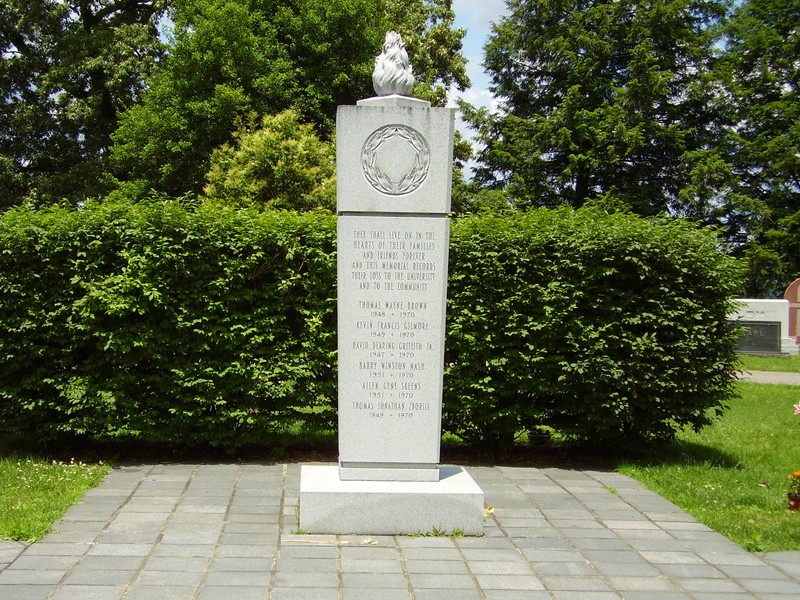 Backstory and Context
Located on 110 acres, Spring Hill became designated as an official cemetery during the early 1870s, but the oldest grave on the grounds dates back to 1838. Eldora McCoy, office manager at Spring Hill's sales office, says that she believes from its location in the cemetery the 1838 marker is an original grave site.

Spring Hill is the largest cemetery in Cabell County and is the final resting place of over 300 Civil War soldiers. Of the seven Civil War generals who were buried in West Virginia, two were buried at this cemetery--Confederate General Albert Gallatin Jenkins and Union General John Hunt Oley. There are also numerous veterans of the Spanish-American War, World War I, World War II, and the Korean and Vietnam conflicts of the Cold War. Military personnel from these wars and other conflicts are buried in areas with designations such as "Soldier's Rest," "Soldier's Field" and "Veterans' Plot."

The "Soldier's Rest" plots were organized in 1925 by the newly-created Board of Park Commissioners and a large cross, designed and erected by Presbrey-Leland Inc. of New York City, overlooks the entire lot.

Spring Hill is also the burial site of many of Huntington's most prominent founders and developers.
Sources
http://www.huntingtonquarterly.com/articles/issue49/spring_hill.html
Greater Huntington Park and Recreation District, "Spring Hill Cemetery" pamphlet (Huntington, WV: Spring Hill Cemetery Office)
Additional Information